CAE-M Earns CARB Nod for ShoreKat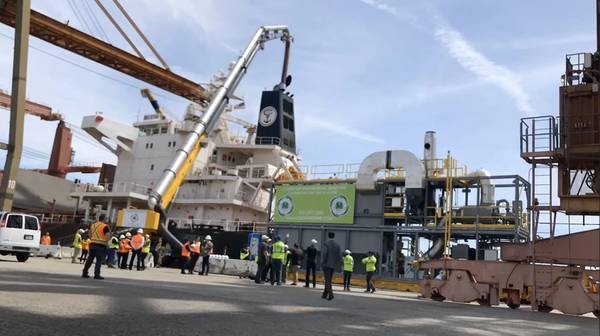 Clean Air Engineering – Maritime, Inc. (CAE-M) said the California Air Resources Board (CARB) approved for its latest vessel stack exhaust capture and treatment system, ShoreKat. The shore-based technology is designed to reduce emissions while minimizing the impact on vessel performance and operating costs. The ShoreKat CARB Executive Order concludes a CARB sponsored grant project issued to Pasha Terminals LP as part of the "Green Omni Terminal Project" in the Port of Los Angeles.
The ShoreKat technology is designed to be an efficient air pollution control system that removes particulate matter, nitrogen oxide, and other pollutants from exhaust gasses produced by ships and other marine vessels. The technology uses ceramic filters as part of its process to capture and treat pollutants from exhaust gas before it is released as clean air into the atmosphere.