T.J. Brackin
Graduate, Webb Institute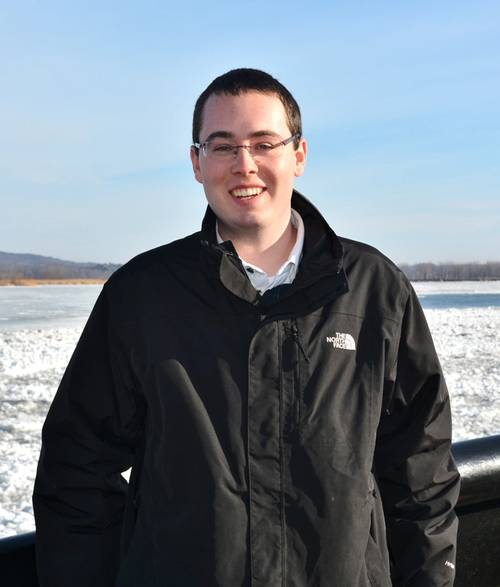 MarPro's Future Leader Series
T.J. Brackin
Webb InstituteGraduation Year: 2016Major: Naval Architecture and Marine Engineering* Brackin has recently graduated from Webb.
Why this school?
I chose Webb because I felt like I had the best chances for success if I came here. I was also personally drawn to the location, the staff and the school itself on my very first visit. A little internet research is enough to tell anyone that Webb has a very good reputation within the industry. The faculty are well-trained, the courses are challenging and students work hard. The internship experiences that we have are unmatched by any other college, and they help us to be very well prepared to enter the workforce. The small class size means that we all get a lot of personal attention and that the faculty are easily accessible. All of these reasons made Webb a very enticing choice for me. In addition, the fact that the school that places a strong emphasis on student self-governance and an Honor Code was said a lot about the level of trust and respect between staff and students and that was very important to me. 
What keeps you here?
I would say that above all else, it's the experiences I've had. In my four years, I've traveled the world, worked all around the country and met so many interesting people and made lifelong friends. I love the courses that we take, especially those that involve hands-on work in the labs. I enjoy being challenged in school, and Webb is certainly the place for that. Small classes also mean that classmates become more like a family, and I think the camaraderie certainly helps to keep us all focused and working hard. We have learned how to work together, support each other, and we genuinely want to see each other succeed, and that's something you really don't find at a lot of other schools. Any doubts that I had coming here as a freshmen have long been erased, and I really couldn't see myself at any other college. 
What is your major and what career do you intend to pursue?
Like all students at Webb, I am majoring in Naval Architecture and Marine Engineering. I intend to pursue a career in the maritime industry, preferably on the design side. Upon graduation, I am fortunate enough to have been offered a position at Bruce S. Rosenblatt & Associates, LLC in Oakland, Calif. At BSR, I will be able to apply everything I've learned at Webb while continuing to learn and study our industry. 
What one thing should prospective employers know about you?
Above all, prospective employers should know that I am a self-motivated, hardworking individual with a drive to succeed and a deep passion for this industry. Throughout my schooling, I've always tried to make the most of every experience and learn as much as possible. I feel that anything less than my best effort is not enough, and I'm fortunate to have the focus to see things through to completion. 
Tell us about your at sea training or internships – who did you work for or sail with?
During my time at Webb, I've completed five different internships. My first was the shipyard internship in Freshman year, during which I worked at Metal Shark Aluminum Boats in Jeanerette, La. At Metal Shark, I worked on many different vessels, both on the production and outfitting sides of the yard. Next was the Sophomore sea term – my favorite internship of all. I was fortunate enough to sail aboard the Maersk Peary, which traveled to McMurdo Station, Antarctica, to deliver a year's supply of fuel. My trip around the world on the Peary is something I'll never forget, both for the experiences it offered and the knowledge I gained along the way. The following summer, I worked for the American Bureau of Shipping as a Survey intern in their Philadelphia office. For six weeks, I worked alongside ABS surveyors at the Aker Philadelphia Shipyard and got to witness the construction of several tankers. In my Junior year, I worked at Bristol Harbor Group, a design firm located in Bristol, R.I. This was my first taste of working in a design office, and I enjoyed every minute of it. My final internship was at BSR in their Oakland, Calif. office. My experience there was so great that I decided to accept a job and start my career there.