Ryan Souto
Student, Massachusetts Maritime Academy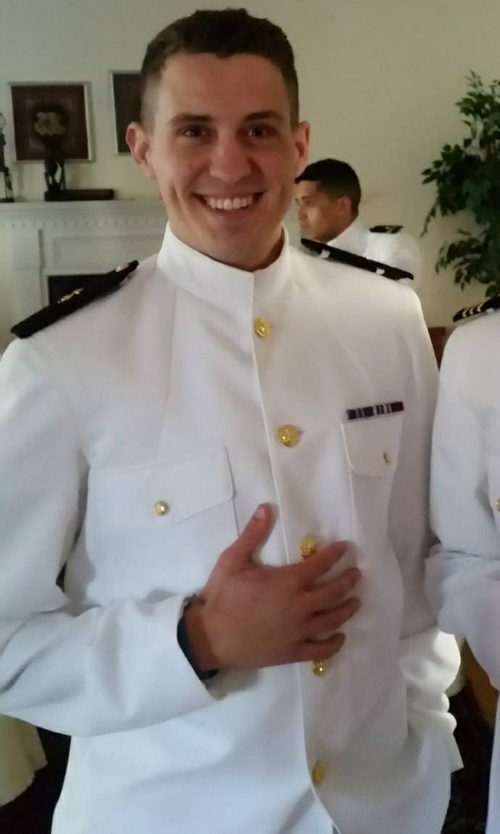 MarPro's Future Leader Series
Ryan Souto
Massachusetts Maritime AcademyMajor: Emergency ManagementClass of 2016
Why this school?
I chose the Massachusetts Maritime Academy for what the Regiment of Cadets, the faculty and the curriculum has to offer. I knew that the discipline and work ethic that MMA would instill in me would be with me for the rest of my life.
What keeps you here?
The brotherhood. The closeness, the friendships and the sense of family. Everyone has each other's back and I'm getting a world class education. 
What is your major and what career do you intend to pursue?
I will be receiving a Bachelor of Science in Emergency Management. I intend to pursue a career in the state or federal level working as an emergency manager of some sort in the maritime world, either working closely with ships or landside disasters. 
What one thing should prospective employers know about you?
My work ethic, desire to serve and protect the public and willingness to learn more on the job. My college has given me a unique educational experience and purpose that I would not have received at many other colleges. Prospective employers should know just this and of the quality of the people and work that they're going to get from graduates of MMA.
Tell us about your at sea training or internships – who did you work for or sail with?
During my first internship, I worked with the United States Coast Guard Sector Boston. This was an incredible experience on its own with the opportunity to go onto ships with Coast Guardsman and assist in inspections and security spot checks as well as several other tasks that involve the harbors, inlet waterways and ocean of the Area of Responsibility for Boston. I just finished another internship with the Massachusetts State Police, Bourne Barrack. This allowed me to get a different look at the kind of work that state policemen are asked to do each day. It allowed me to get to see a different perspective not usually seen by the civilian population. It was a great insight into a whole other area of emergency management.