Brianna Louie
Student, Webb Institute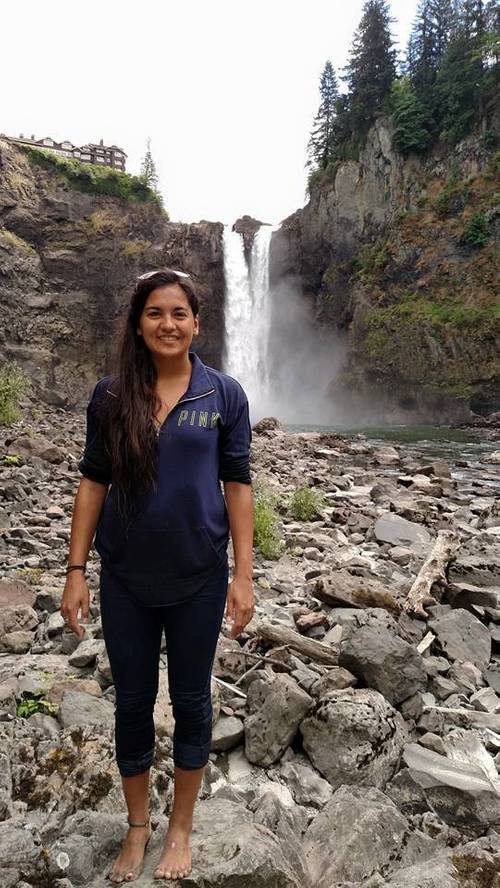 MarPro's Future Leader Series
Brianna Louie
Webb InstituteClass of 2017Major: Naval Architecture and Marine Engineering
Why this school?
I picked Webb Institute for a combination of four different reasons. First, my problem solving skills and love of the math and science courses I took in high school made engineering the obvious major for me. Second, I have always loved boats and being on the water from recreational sailing in middle school to competitive rowing in high school. Additionally, one of my main requirements when I began looking for a college was a good internship program, and Webb's internship program is better than any other. Finally, I came from Emma Willard School, a small boarding high school that takes pride in its tight-knit community and foundation of tradition. I loved this aspect of the school and was excited to find a college with similar values. 
What keeps you here?
I have stayed at Webb for the past three years because I want to have a similar life to the alumni I have met. Throughout the internships I have done and at campus events I have been able to meet alumni in all different walks of life. These alumni have told me about their lives and everything they have been able to accomplish using their Webb degrees. In almost every alumnus I have met, I saw a part of their life that is something that I want to have. Webb alumni lead some of the most amazing, exciting and fulfilling lives I have ever seen, and this has given me the motivation to continue my career at Webb. I look forward to joining the alumni association this June. 
What is your major and what career do you intend to pursue?
As with all students who attend Webb, I am a dual Naval Architecture and Marine Engineering Major. With this degree I intend to pursue a career in the cruise industry. Through internships, I am exploring different aspects of this industry and discovering what within it I want to do. 
What one thing should prospective employers know about you?
Although I am an engineering major I have spent my Webb career being involved in extracurricular activities that require creativity, social networking and working closely with administration. I have worked hard to be well-rounded and look forward to applying this in my career. 
Tell us about your at sea training or internships – who did you work for or sail with?
By the time I graduate from Webb, I will have approximately 14 months of internship experience. During the winter of my freshman year, summer after freshman year and summer after sophomore year, I worked at Foss Maritime Shipyard in Seattle. The first time I worked there I was on a rotation of all the yard jobs, including the pipe shop, the labor shop, the rigging shop, etc. The second time I was in the construction management office for the new build the yard was constructing, and the third and final time I worked there I was in the shipyard office. The winter of my sophomore year, I was a cadet on Stolt Emerald. We sailed from New York to Panama making a couple stops along the way, and I was able to go through the Panama Canal. The winter of junior year I worked at Carnival Cruise Lines in Miami in the energy conservation department. I was working mostly with the scrubber system Carnival is installing on its ships. This past summer, I worked in the marine department at Crystal Cruises in Los Angeles. There I worked for the Director of Technical Operations, a Webb graduate. I look forward to seeing where my final internship will be this winter.