Shipbuilding: ACBL Inks Deal to Build Tier 4 Towboat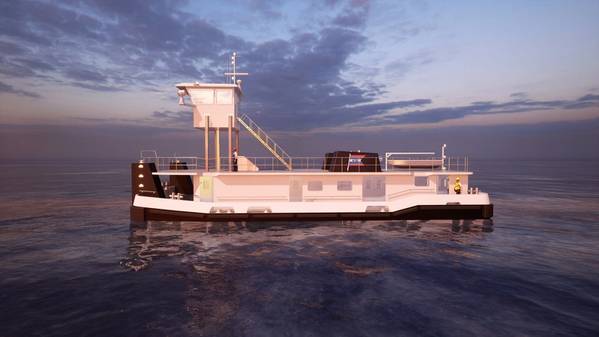 Jeffersonville, Ind. based American Commercial Barge Line (ACBL) announced it has signed a contract with Bayou La Batre, Ala. shipbuilder Steiner Construction Company for the design and construction of a new EPA Tier 4 retractable towboat.
"Investing in our future is a key part of ACBL's strategy. We are proud to introduce the first Tier 4 Mitsubishi engines to the marine industry," said Mike Ellis, CEO, ACBL. "The addition of this new Tier 4 retractable towboat represents our commitment to providing our customers with innovative marine transportation solutions while minimizing our impact on the environment."
Upon delivery in the fourth quarter of 2023, ACBL's new towboat will support barge operations in one of the busiest ship channels in the world, the Port of Houston.
The vessel will measure 82 by 34 feet with a 10-footoperational draft. The boat is equipped with twin engines producing 2,600 horsepower.
"Laborde Products and Mitsubishi are proud to join forces and partner with ACBL," said Brian Laborde, CEO, Laborde Products. "Tier 4 Mitsubishi engine standards represent the strictest of EPA emission requirements for marine diesel engines today and will significantly reduce emissions. Engines that meet these stringent standards promote cleaner air, improved fuel efficiency and better performance."