Port of Green Bay Records 10% Cargo Shipment Drop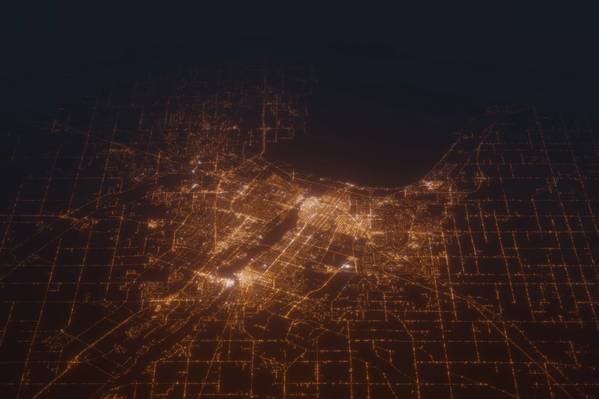 The departure of the Algocanada from the Port of Green Bay on Wednesday, January 25 signaled the end of the Port's 2022 shipping season. Total cargo shipments into and out of the Port topped out at just over 1.75 million tons (1,765,834) for the season, a decrease of 10% from 2021.
"We had a strong shipping season in 2021 and while we strive to reach 2 million tons a year, it's not always possible due to marketplace conditions," said Dean Haen, Port of Green Bay Director. "Still, in the current economy, we're pleased with where things finished." Across the board, small decreases in almost all cargo types contributed to the slower 2022 shipping season.
During 2022, limestone was the top cargo, followed by cement, petroleum products, salt and coal.
Total domestic imports of limestone decreased 6% (529,311 tons) while foreign imports of limestone increased 11% (totaling 83,141 tons).
Domestic imports of cement were down 17% to 341,725 tons.
Domestic petroleum products exported increased by 36%, while domestic imports of petroleum products were down 46%.
Domestic salt imports increased by 129% but were offset by a 48% decrease in foreign salt imports (for a total decrease of 18%).
Domestic coal inbound increased by 22%, while liquid asphalt inbound increased by 121%.
A total of 157 vessels moved through the Port of Green Bay this shipping season compared to 178 in 2021.