Oil Freight Rates Rocket After U.S. Sanctions COSCO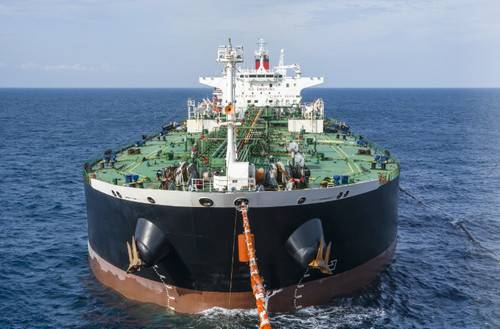 Oil freight rates in the Middle East and Asia have increased by almost 20 percent today following new US sanctions on units of Chinese company COSCO for its alleged involvement in ferrying crude oil out of Iran.
In what the U.S. State Department has described as "one of the largest sanctions actions the U.S. has taken" since restrictions were re-imposed on Iran in November 2018, two units of COSCO, as well as other companies, were named in claims of involvement in sanctions-breaking Iranian oil shipments.
Asian oil buyers have been rushing to the shipping market to charter vessels, with rates for chartering VLCCs to deliver crude oil from the Middle East to Asia increased by almost 19% overnight, however there is also uncertainty over how the sanctions on the COSCO units - COSCO Shipping Tanker (Dalian) Co, Ltd and its subsidiary COSCO Shipping Tanker (Dalian) Seaman & Ship Management Co, Ltd - will be implemented. It has been reported that some oil buyers are delaying hiring COSCO tankers until they have a better understanding of the legal implications of the sanctions.
"The market is fearful of sanctions so refiners are taking some preventive measures. We'll have to see how widely implemented the sanctions will be," commented KY Lin, a spokesman for Taiwanese refiner Formosa Petrochemical, a major crude oil buyer in Asia.
Trading in shares of COSCO Shipping Energy Transportation remain halted following Thursday's announcement of the new US sanctions.
(Source: Reuters)