Garry Noonan, Director, Innovation, Ardmore Shipping is candid in discussing emerging technologies and their impact on ship fuel and emissions reductions. With a fleet of product and chemical tankers under his guise, Noonan gives insights on technologies that he has seen work, as well as his thoughts on the fuel transition, which he believes won't become mainstream until we're well into the 2030s.

While Cork, Ireland-based Ardmore Shipping, founded in 2010, is relatively new in shipping circles, it is hardly a neophyte, sporting a management team that is long on experience with a modern product and chemical tanker fleet at its disposal. "Ardmore Shipping is predominantly a product tanker company," said Noonan. "We have a couple of smaller chemical tankers, but overall, we have 22 owned vessels, just shy of 30 operated."
Altogether it has a team of 50 employees in the company, plus 15 more in a joint venture with Anglo Eastern, which is Anglo Ardmore, with another 15 people permanently employed in Hong Kong, and a pool of around 900 seafarers.
According to Noonan, gross revenue last year was around the $450 million, "so things are going well right now, the markets are hot, life is good."
Innovators Innovate
Noonan joined Ardmore from BP Shipping in October 2014, where he had been sailing as a Marine Engineer for 11 years in various positions, most recently as Second Engineer. In his sea going career he has worked on VLCC's, product tankers, LPG and LNG vessels and as a result has extensive experience with various steam, motor and dual fuel diesel electric propulsion systems, particularly relevant for his role of Director, Innovation at Ardmore.
"My main role is looking for ways to make our vessels more efficient, make our processes more efficient, looking towards the energy transition in the future," said Noonan. "There are two of us on the innovation team, but we operate within the wider energy transition plan team. So we have a team of 10 people, one from every department within the corporation, to ensure that we're getting a depth of research across all different fields and not just the technical field."
While the remit of Noonan's position is broad, he admits that "formulating and executing our energy transition plan" is a primary focus.
"At the end of the day, we are a shipping company, so efficient ships are paramount to our business [success and profitability]," said Noonan, noting that innovation doesn't stop on the ship, with the company expending all efforts to optimize efficiency across the system.
While Ardmore has enjoyed a very strong financial run, Noonan said that "having a strong balance sheet doesn't really change my job all that much. It makes it easier to ask for money, but our philosophy has always been, 'If it's good for business, it's good for business whether you're in an up cycle or a down cycle.' In fact, in a bad market, the energy efficiency increases mean even more."
Inside Ardmore, each technology, each project must stand on its own, and while the technology palette at his disposal is broad, he sees the company joint venture with e1 Marine, which is a methanol to hydrogen reformation company, as a key enabler to fuel cells in deep sea and inland water. "We think that fuel cells have a great place in our industry."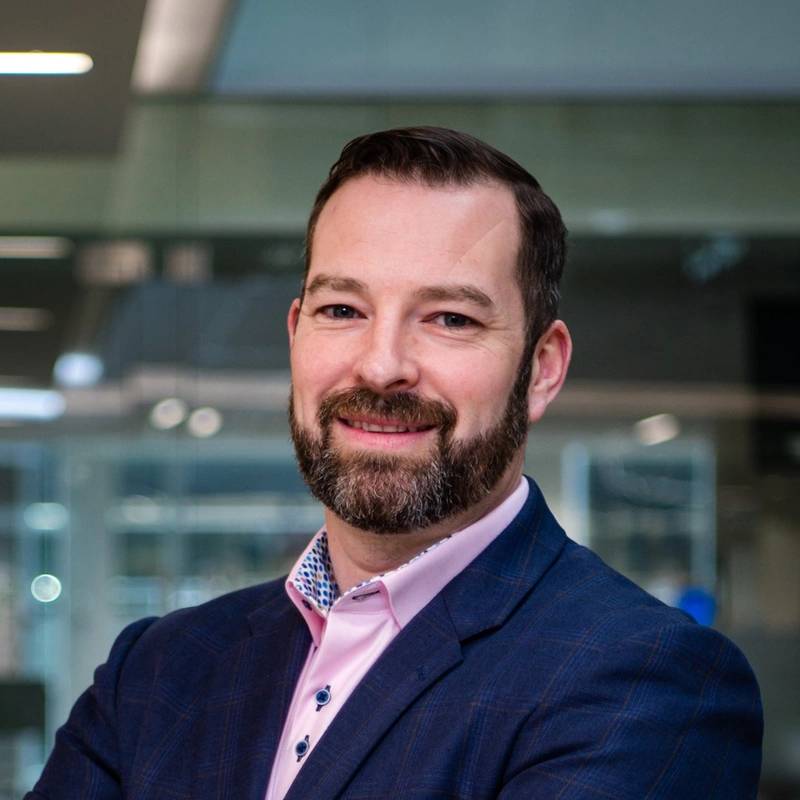 "We don't have to tell you whether a [new technology] works or not; you just have to look at whether we've bought one of them or 22 of them."
Garry Noonan,
Garry Noonan, Director, Innovation, Ardmore Shipping - Image courtesy Ardmore Shipping


Putting Tech to the Test
When it comes to narrowing down the technologies that he and Ardmore have found most beneficial to cut fuel and emissions, Noonan was pressed to select the one or two that truly stand out.
"I suppose one of my favorites is simply variable speed drives. Vessels are designed for worst case scenario, fully laden, full speed, under challenging environmental conditions. We rarely see one of them, never mind three of them all together. The whole engineering plant is designed to run at 100%. By employing variable speed drives on the main [energy] consumers, we've seen drastic reductions in our fuel consumption … almost a third of our daily hotel load has been reduced."
Proving to be both technically and financially successful, he notes that when they looked at the variable speed drive tech, they estimated a payback period of 18 months, when in reality its been a ROI in nine months.
Noonan also sees great value also in micro boilers. "We have waste heat units, or economizers, on the main engines – that's general practice – but not on the generators. "[By using them on the generators] we've been able to reduce a sizeable amount of our boiler consumption while in port. [It may not sound like much, but] depending on the environmental conditions, it could be upwards of a ton [of fuel] a day, which not too long ago was $800-$900. And one thing's for sure, future fuels are not going to get any cheaper, so efficiencies mean even more in the future than they will today."
Noonan admits that Ardmore has more work to do on the software and soft skills side, noting that this often involves culture change, which is a bit more arduous. But he said that here, too, Ardmore is seeking to engage the crew – including a WhatsApp group with the energy transition team and the ship engineers – effectively empowering them to not only suggest changes, but to see the monetary impact of the change.
"It's making a difference, and we can see them picking up the mantle and coming up with ideas," said Noonan, telling them "there's no point in telling me what you could have done yesterday, tell me what you can do tomorrow. You're trying to get across to the seafarers that they're not there to support us, we're there to support them. At the end of the day, it's a shipping company. Without ships, without seafarers, none of us would have a job. If you have 900 people looking for a problem, you'll see a lot more avenues for generating savings then you will if it was just 10-12 people in the office."
Whether it's hardware or software, Noonan stresses that each technology in and of itself must pass muster regarding Return on Investment to make it on the Ardmore fleet. "Every project has to stand on its own two feet," said Noonan. "One of the things you can be sure with Ardmore is, if it works on one vessel, it'll be on all of them. So we don't have to tell you whether a [technology] works or not; you just have to look at whether we've bought one of them or bought 22 of them."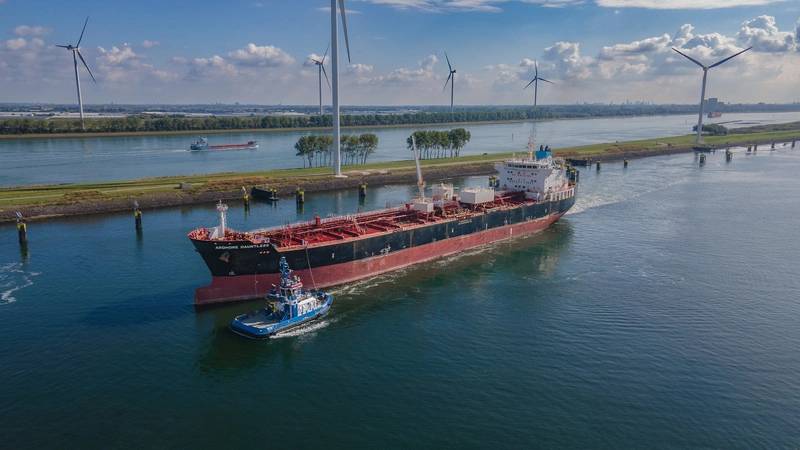 "I suppose one of my favorite [fuel reduction technologies] is simply variable speed drives. The whole engineering plant is designed to run at 100%. By employing variable speed drives on the main [energy] consumers, we've seen drastic reductions in our fuel consumption … almost a third of our daily hotel load has been reduced." Garry Noonan, Director, Innovation, Ardmore Shipping - Image courtesy Ardmore Shipping
Future Tech Fuel Savers
When looking at the myriad of new technologies available, from wind sails to air lubrication and everything in between, Noonan is pragmatic, noting that for its vessel size, the ROI on some of the newer technologies can run seven to eight years, not particularly attractive given the Ardmore fleet generally works with the oil majors, meaning Ardmore's ships generally have a 15-year life-cycle with the company. "Our ships have a life cycle of 15 years; so having a five-year timeline on a seven-year payback doesn't make economic sense."
While he and his team aim to squeeze as much savings out of existing hulls and technologies, he believes that the truly monumental step changes would require an equally dramatic seismic shift in the industry in terms of true collaboration, true risk and reward sharing. But here he sees the very nature of the industry working against itself.
"You read some of the papers out there where there's a potential for 30% savings on CO2 emissions just purely based on the way we operate a vessel; to me, that would be the holy grail, long before we ever talk about future fuels. We're all well-aware that our industry is quite fragmented, but if we could get everyone on board, there's a lot we could do with what we have now."
As talk turns to energy transition, Noonan is cautiously optimistic. The first, and greatest challenge, is the fact that Ardmore operates on the spot market, making it difficult first and foremost to ensure its ships are positioned to get its fuel.
"For us in the spot market, without mass adoption, we simply can't make that decision," said Noonan. "Personally, and obviously Ardmore believes in methanol, in the near future we don't see a pathway to putting methanol propelled vessels on the spot market."
"Even when I look at liner trades and at green corridors, a lot of those projects are not going to go live anytime soon. We are in a capital-intensive business and making the wrong decision could be fatal," said Noonan.
When Noonan joined Ardmore, he envisioned being in the middle of the next great fuel wave in maritime.
But now – with the broad availability of future fuels at quantities required and the infrastructure to support them still more than a decade away – he earnestly believes that he won't see a substantial, industry wide adoption of alternative fuels in his career.
"I thought I was going to be in the middle of this massive transition, but if I'm frankly honest, I'm worried it's going to pass me, I won't be around for it."
A particular sticking point in the fuel transition will be the cost of the fuel itself.
"I understand people's skepticism [of future fuels] because if you're paying twice, maybe even four times the price for your fuel, if someone else is does not have to pay that, then they have a massive competitive advantage over you, which means you may not be commercially viable."
"I think in the grand scheme of things, unless we have price parity across the different types of fuels, you're not going to get mass adoption."
Despite the obstacles, Noonan and his team work daily toward traversing the sizeable hurdles, and although he sees 'collaboration' as a grossly over-used buzzword, he admits that cooperation and shared risk taking could help to clear the energy transition path.
"One of our energy transition business streams is energy transition projects, which would be working with our customers to help them to overcome their decarbonization issues, using our expertise in helping them to build vessels specific for a trade and then putting them on long-term time charter where we could split that risk," said Noonan. "We can build ships, we can take the risk of the capital upfront, as long as we have contracts in place to share that risk."
For the moment, building new ships is not an option for Ardmore, but it maintains course in evaluating the technologies it will feature onboard when the time to buy invariably presents itself. "To buy new vessels right now would be massively expensive," said Noonan. "When it comes to new build vessels, right now the price is sky-high and no one's building for a reason. We're building up a fund so that when the prices do come back down, we can expand and hit our aspirations to be a bigger company, a bigger fleet."
---
---
Half-and-Half: Ardmore Puts Marine Coatings to the Test
According to Garry Noonan, Director, Innovation, Ardmore Shipping, an essential fuel and emissions reduction tool is coatings.
"When we look at hull coatings, paint is expensive; but when you compare it to the life cycle of the paint, it's relatively cheap," said Noonan.
With that, Ardmore opts for the highest performing coating that it can, and historically it has used International Paint and Jotun, though it is trialing one vessel now using Hempel's X7. Evaluating a coating's real value in saving fuel and emissions numerically is a bit more unclear, as no two ship or ship routes are the same.
With that, Ardmore has put International Paint and Jotun to the test in a fairly unique way: "I'm not sure if it's an industry first, but it's certainly not very popular. We managed to convince both International and Jotun to paint one side of a ship each. The proof is in the pudding; we can see it. This, to us, was a way of actually cutting out that [paint manufacturer product claim] noise and saying: 'put your best product on this ship and we'll see whose is better.'" Noonan said they are in the middle of the test cycle, with results to come at a later date.