Marine Coatings Market: Clean, Green & $9.3B by 2025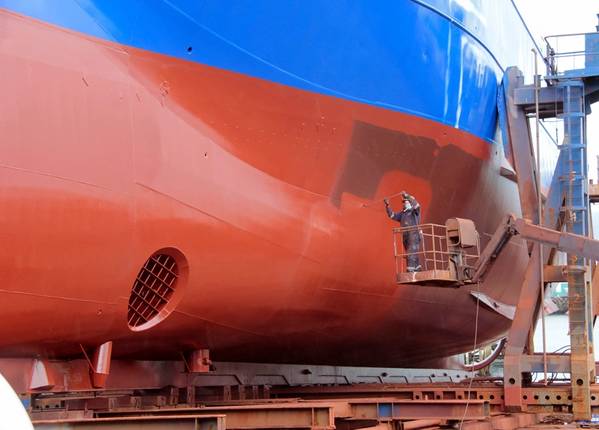 In its latest analysis of the marine coatings sector, UK-headquartered market analyst Frost & Sullivan's has shown that increased development and adoption of more environmentally sustainable and durable antifouling coatings using higher priced chemistries is a fast-growing trend in the marine sector. In addition, Frost & Sullivan's report, 'Global Marine Coatings Market, Forecast to 2025', says that the Asia-Pacific region is expected to dominate the market owing to its large base of shipbuilding and dry-docking facilities and that the market for these coatings is expected to grow at a steady rate of 3.5% from 2018 to 2025 and reach $9.34 billion by 2025.
"Most of the presently used antifouling coatings for marine applications contain biocides to mitigate the effects of bio-fouling over underwater components," noted F&S Industry Analyst, Chemicals & Materials in Infrastructure & Mobility, Christeena Thomas. "With increasingly stringent environmental regulations, manufacturers are investing in R&D and product development to replace traditional biocides with organic biocides that have minimum impact on the environment. Product innovation is the backbone of competitive success in the marine coatings industry. Although product innovation to qualification is often a time-consuming process, it is essential to stay ahead of the competition in terms of developing application-specific solutions," she stated.
Marine coatings specialists are co-creating products based on innovative variants of technologies, such epoxy-based antifouling coatings using organic biocides, resulting in functional and sustainable coating products that have higher durabilities and provide greater fuel efficiency and environmentally sustainability. Thomas stated that collaboration between coatings manufacturers and shipbuilding and dry-docking companies was important in providing an understanding of application demand and to provide sustainable solutions, with product compliance and performance being key criteria for success.

Further information on Frost & Sullivan's report can be found at http://frost.ly/3li