NYK Trials Biofuel on Wood Chip Carrier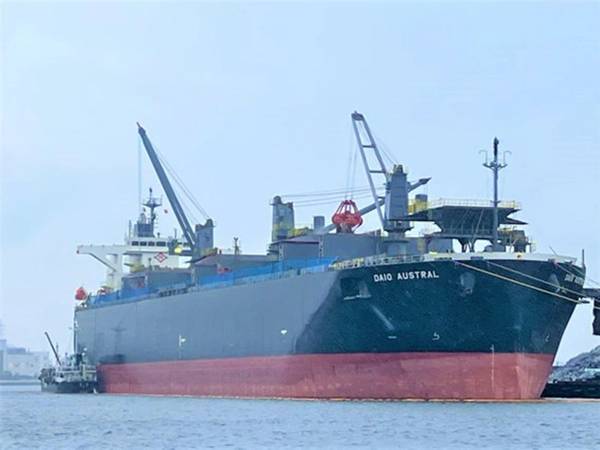 In late June, NYK supplied biodiesel fuel at Kinuura port (Aichi Prefecture) to the wood-chip carrier Daio Austral, which transports wood chips for Daio Paper Corporation. This was the first oceangoing vessel operated by NYK to receive biodiesel fuel in Japan. The ship then made a test voyage to Cai Lan port in Vietnam, arriving safely on June 29 local time.
Toyota Tsusho Marine Fuel Corporation supplied the biofuel, and while sailing, the ship verified the main engine and generator conditions when using the biofuel.
From fiscal 2019 to fiscal 2022, the NYK Group successfully conducted test voyages using biofuels on seven oceangoing vessels, mainly bulk carriers and two tugboats. In fiscal 2023, the NYK Group aims to conduct test voyages on multiple ships, and this trial was completed with the cooperation of Daio Paper Corporation.

Daio Austral Main Particulars
Length Overall: 210 m
Breadth: 36.5 m
Gross Tonnage: 49,035 tons
Deadweight Tonnage: 60,575 tons
Year Built: 2009
Shipyard: Oshima Shipbuilding Co. Ltd. (Saikai City, Nagasaki Prefecture)