APM Terminals Barcelona to Boost Solar Array Installation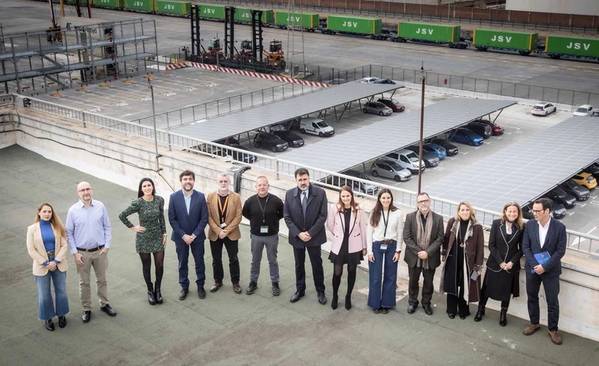 APM Terminals Barcelona announced plans to generate up to 7.5% of its electricity from the sun in 2023, thanks to a 1,210 m2 expansion of its solar arrays.
The company's existing 980 solar panels, covering the employee car park, generated 565,000 kWh of electricity in 2022 - around 5.12% of the electricity consumed by the terminal, and the equivalent of powering 160 homes for a year.
Jordi Llaguna, Head of Procurement & Decarbonization Lead at APM Terminals Spanish Gateways, said, "Our target is clear: our future investments are going to be focused on making decarbonisation at APM Terminals a success, and we are not going to be complacent."
APM Terminals' goal is to reduce greenhouse gas emissions by 70% by 2030 and achieve zero total emissions by 2040.
Other current actions in support of this goal include the tendering of a fleet of electrical auxiliary equipment, energy consumption optimization, the active participation in working groups on sustainability and decarbonization of the Port of Barcelona, and the fact that 100% of electricity purchased by the terminal since 2018 comes from renewable sources.