Singapore's Top Bunker Suppliers of 2022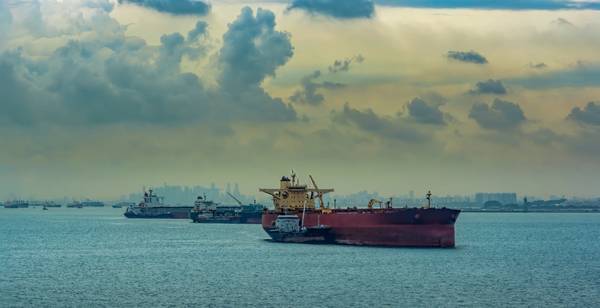 Equatorial Marine Fuel Management Services Pte Ltd rose one spot to become the top marine fuel supplier at world's largest bunkering hub Singapore in 2022, official data showed on Monday.
Equatorial overtook PetroChina International Singapore Pte Ltd, who dipped from its top ranking in 2021 to second spot in 2022, while Trafigura's TFG Marine Pte Ltd climbed two spots to become third-largest supplier, data from the Maritime and Port Authority (MPA) of Singapore showed.
Vitol Bunkers Pte Ltd maintained fourth in 2022 as with the previous year, while Shell Plc's Singapore bunkering unit, Shell Eastern Trading Pte Ltd, fell two spots to fifth.
Sales of marine fuels, known as bunkers, fell 4.3% year-on-year to 47.9 million tonnes in 2022 at Singapore as macroeconomic headwinds weighed on global ship refuelling demand.
2022 Ranking - Bunker Suppliers by Volume
EQUATORIAL MARINE FUEL MANAGEMENT SERVICES PTE LTD
PETROCHINA INTERNATIONAL (S) PTE LTD
TFG MARINE PTE LTD
VITOL BUNKERS (S) PTE LTD
SHELL EASTERN TRADING (PTE) LTD
BP SINGAPORE PTE LTD
GLOBAL ENERGY TRADING PTE LTD
CHEVRON SINGAPORE PTE LTD
MINERVA BUNKERING PTE LTD
SENTEK MARINE & TRADING PTE LTD
ENG HUA COMPANY (PTE) LTD
MAERSK OIL TRADING SINGAPORE PTE LTD
GLENCORE SINGAPORE PTE LTD
EXXONMOBIL ASIA PACIFIC PTE LTD
HONG LAM FUELS PTE LTD
GOLDEN ISLAND DIESEL OIL TRADING PTE LTD
MARUBENI INT'L PETROLEUM (S) PTE LTD
CONSORT BUNKERS PTE LTD
SINOPEC FUEL OIL (SINGAPORE) PTE LTD
SK ENERGY INTERNATIONAL PTE LTD
CATHAY MARINE FUEL OIL TRADING PTE LTD
TOTALENERGIES MARINE FUELS PTE LTD
SINGAMAS PETROLEUM TRADING PTE LTD
BUNKER HOUSE PETROLEUM PTE LTD
GRANDEUR TRADING & SERVICES PTE LTD
FRATELLI COSULICH BUNKERS (S) PTE LTD
GLOBAL MARINE TRANSPORTATION PTE LT
PALMSTONE TANKERS & TRADING PTE LTD
TOYOTA TSUSHO PETROLEUM PTE LTD
SIRIUS MARINE PTE LTD
KENOIL MARINE SERVICES PTE LTD
CNC PETROLEUM PTE LTD
EASTPOINT INT'L MARKETING PTE LTD
TRITON BUNKERING SERVICES PTE LTD
VICTORY PETROLEUM TRADING PTE LTD
IMPEX MARINE (S) PTE LTD
CENTRAL STAR MARINE SUPPLIES PTE LTD
PEGASUS MARITIME (S) PTE LTD
HAI YIN MARINE PTE LTD
HAI FU MARINE SERVICES PTE LTD
SHELL EASTERN PETROLEUM (PTE) LTD
BUNKER B PTE LTD
(Data from Maritime and Port Authority of Singapore)
(Reuters - Reporting by Jeslyn Lerh; Editing by Rashmi Aich)