NSM Signs with L3Harris to Support LHDs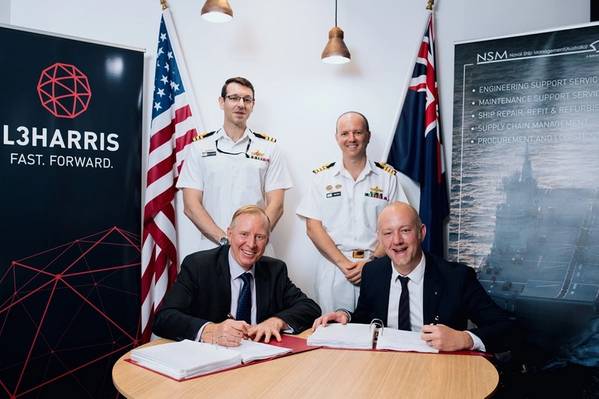 Naval Ship Management (NSM) has partnered with L3Harris Technologies to provide engineering, maintenance and supply chain solutions to support Australia's largest warship - the Canberra Class Amphibious Assault Ship, also known as the Landing Helicopter Dock (LHD), and its associated assets.
Under the 4.5-year subcontractor agreement, L3Harris will be responsible for the Integrated Communication Systems (ICS) maintenance and support, as well as the Through Life Support Facility (TLSF), ensuring the LHD and its capabilities are seaworthy, reliable and mission ready.
This contract announcement continues to build on NSM's well established role as the LHD Asset Class Prime Contractor, which officially got underway on July 1, 2019, following a successful six-month phase-in period.