Senate EPW Committee Hearing Testimony for AAPA CEO Nagle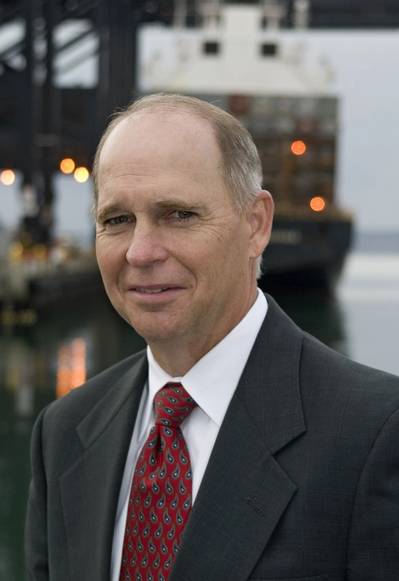 The hearing will be in Room 406 of the Dirksen Senate Office Building, Washington, D.C. Its purpose is to consider the Diesel Emissions Reduction Act (DERA) of 2019, and to hear input from stakeholders about implementation of the DERA program.
In his prepared remarks, Kurt Nagle shares examples of several ports that have received DERA grants, including the latest one last month in which the EPA awarded a DERA grant of $400,000 to the Alabama State Port Authority to replace a 1982 locomotive with a Tier IV locomotive engine. EPA estimates that this change will result in a lifetime reduction of nearly 102.2 tons of nitrogen oxides and 3.4 tons of PM. This is the port's fourth such grant. When it's complete, the port will have converted half of its locomotive fleet from tier 0 to tier 4, yielding significant reductions in the port's emissions profile.
Other ports such as Long Beach, Georgia, Maryland and Tacoma have used DERA funds for cleaner locomotives as well.
Mr. Nagle notes that DERA has been especially helpful in supporting larger ports' clean truck programs. This includes clean truck programs at the Port of Baltimore, Massport, New York and New Jersey, Houston, Seattle, and Georgia. These programs help truckers who service the ports buy new cleaner "drayage" trucks that not only reduce emissions but are more fuel efficient. These trucks do not have the resources to replace their trucks as many are independent operators and these trucks are very long lasting.
He concludes by saying that as a key committee responsible for infrastructure that impacts ports, AAPA encourages the Senate EPW Committee to ensure any infrastructure legislation that is enacted helps build America's 21st century seaport infrastructure. "We have an opportunity as a nation to do that. The FAST Act must be more flexible for port and intermodal projects. We're also hopeful that you will fast track consideration of the AAPA proposal to reform HMT spending to fix the system. We'd like this to occur before the next WRDA and stand ready to continue the process of seriously considering this proposal within your Committee."
AAPA was an early supporter of the creation of the DERA grants and has supported continued funding for this program over the years. Additionally, AAPA supported the adoption of the North American Emissions Control Area (ECA) to require the use of low sulfur fuel by marine vessels. This has significantly reduced air emissions from ocean going ships, the largest air emission concern of most ports. DERA, on the other hand, is a voluntary program that helps address mostly other contributors, such as trucks and locomotives, as well as equipment such as cargo handling equipment including cranes.