NYK President Nagasawa Outlines Challenges, Priorities in 2023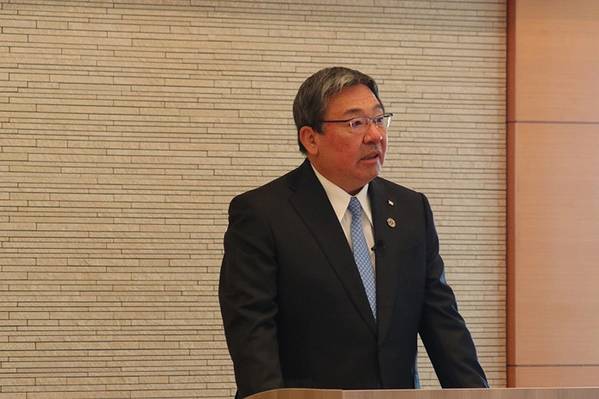 In his annual New Years' address to employees, NYK President Hitoshi Nagasawa warned that while markets, particularly the containershipping market, will be more challenging in 2023 compared to the past two years, overall the group has "long anticipated that the strong tailwind would not last long," and in turn has "implemented structural reforms in the dry bulk business as well as cost reductions in various areas," to help ensure profitable operations.
He cited the prolonged impact of COVID-19, soaring energy prices, global inflation and "the monetary squeeze triggered by the Russia-Ukraine conflict" all as reason that "I predict the NYK Group as a whole will face a challenging year."
In November 2022 the company announced consolidated recurring profit and net profit to exceed $7.4B (more than one trillion yen) for the full year of fiscal 2022, breaking the previous year's record high.
But even with market uncertainty ahead, NYK is a long-term player across the shipping sectors and will continue investing in its ESG strategy as a business imperative, and specifically he said "we need to upgrade our actions toward decarbonization. Last year, the Group's GHG emissions unfortunately increased due to the various impacts of COVID-19. NYK has announced its target of net-zero emissions by 2050, so we must be aware of our responsibility to society and take every possible measure to achieve this goal."
Other areas the company plans to invest in 2023 to solidify its long-term future inculde "new business of offshore wind power; next-generation revenue sources, such as autonomous ship operation; and the logistics industry, where further growth is expected."