Port of Rotterdam to Allow Mixed Berthing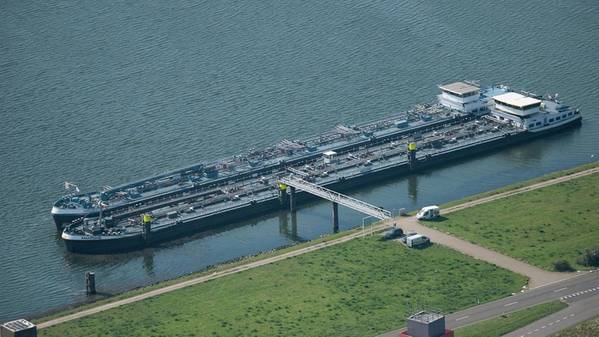 The Port of Rotterdam said it will allow mixed berthing from the second week of January, opening up about 50 mixed berths for inland vessels carrying hazardous cargo.
The move, which will allow so-called cone ships (named after the 1 or 2 blue cones specifying the cargo's hazard category) to berth right next to each other and next to vessels without hazardous cargoes, comes amid demand for more berth capacity in Europe's largest seaport.
Over the past year and a half, the port has trialed mixed berthing, receiving positive feedback from the inland shipping industry as well as Rotterdam's harbor master. The berths that will allow mixed berthing have been determined in consultation with the inland shipping industry and the Safety Region, among others, the port said.
Notably, not all inland vessels will be permitted to use mixed berths, and certain activities such as smoking and activities involving open flames, work that could cause sparking or bunkering liquefied natural gas (LNG) or methanol, are prohibited.
A reporting requirement may also be imposed in certain cases, such as reporting the hazardous cargo in IVS-next (the Inland Shipping Information and Tracking System).
In addition, it is expected that an amendment to the Inland Waterways Police Regulations (BPR) more clearly describing the already existing authority to deviate from the safety distances between vessels carrying either 1 or 2 cones and between vessels that do not carry hazardous cargo will come into force during 2023-2024.