Majestic Fast Ferry Welcomes Trio of Vessels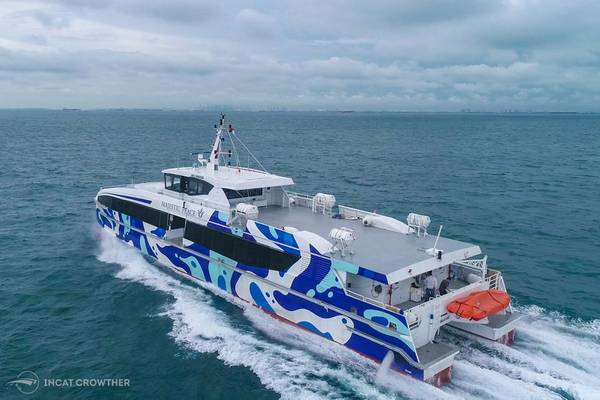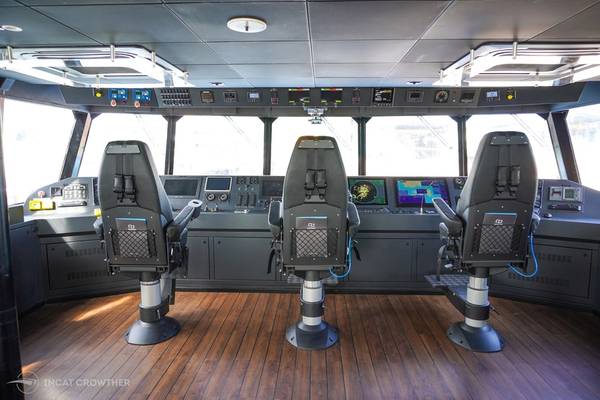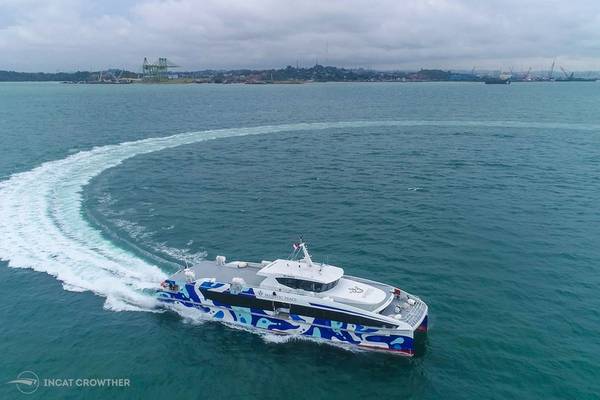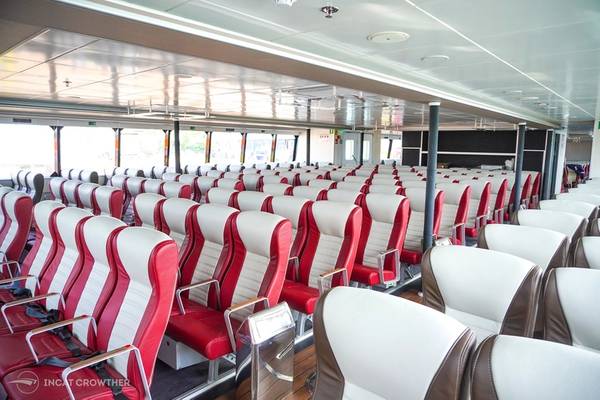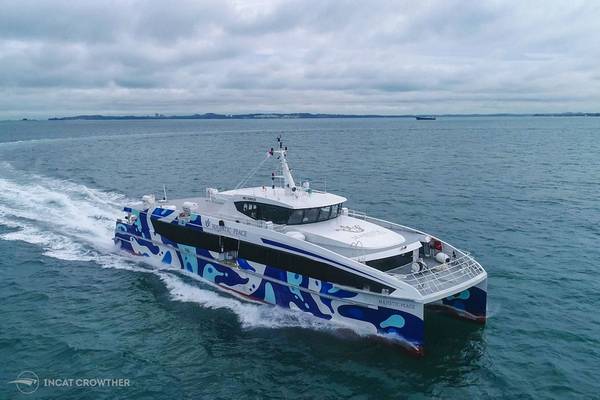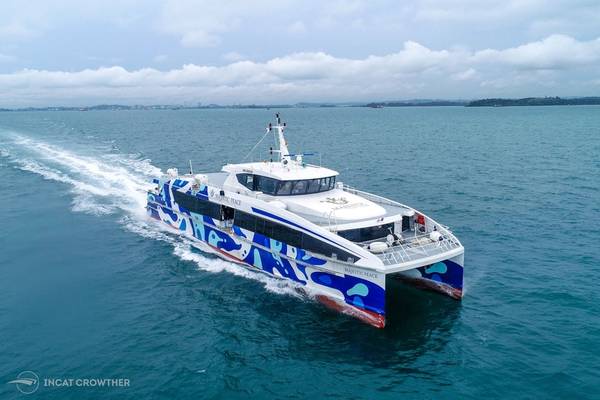 Singapore's Majestic Fast Ferry Pte has welcomed the arrival of three new Incat Crowther-designed passenger ferries: Majestic Peace, Majestic Spirit and Majestic Flair are the first of a fleet of nine Generation 2 Incat Crowther 39s vessels to be added to Majestic's fleet.
Built in Indonesian shipyard PT Cahaya Samudra Shipyard, the 39-m ferries are capable of transporting 312 passengers at speeds of up to 32 knots. The main deck seats all 312 passengers in air-conditioned comfort, while each vessel's design also features large luggage and cargo hold areas and five accessible bathrooms.
Powered by a pair of MTU 16V2000 M72s, each generating 1930hp @ 2250rpm, the ferries have a service speed of 28 knots and top speed of 32 knots.
Majestic Fast Ferry has recently completed deals that will see 11 Generation 1 Incat Crowther ferries – all of which comply with the domestic regulatory requirements in each market – sold to a range of European, Middle Eastern, South Pacific and Asian operators.
In total, nine more Incat Crowther vessels are in build at PT Cahaya Samudra, including the three new 42m vessels. Majestic Glory and Majestic Honor, the fourth and fifth 39-metre Generation 2 ferries, will be completed and delivered shortly.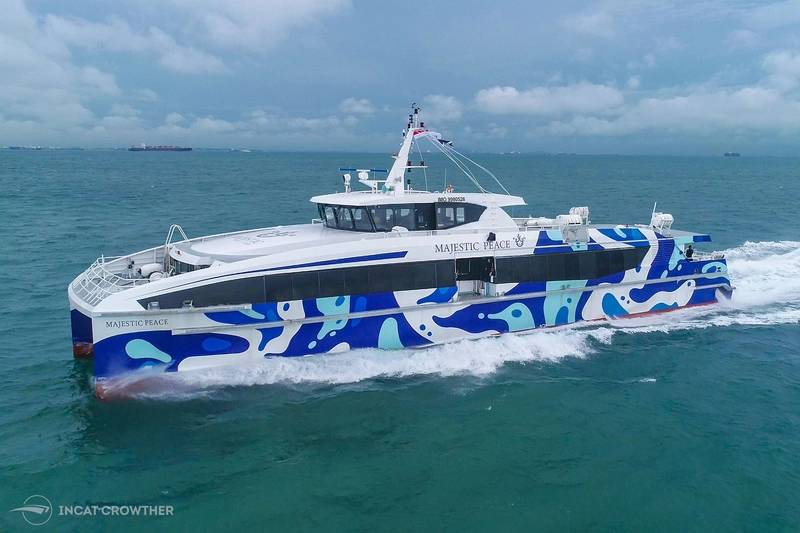 Image courtesy Incat Crowther
Main Particulars
Length Overall - 127.9 ft. / 39m
Length Waterline - 126.9 ft. / 38.7m
Beam Overall - 32.8 ft. / 10m
Draft (hull) - 3.8 ft. / 1.16m
Depth - 10.6 ft. / 3.25m
Construction - Marine grade aluminium
Fuel Oil - 2,642 gal / 10,000 litres
Fresh Water - 1,057 gal / 4,000 litres
Sewage - 264 gallons / 1,000 litres
Passengers - 312
Crew - 8
Speed (Service) - 28 knots
Speed (Max) - 32 knots
Main Engines - 2 x MTU 16V2000 M72
Power - 2 x 1930hp @ 2250rpm
Propulsion - 2 x FP Propellors
Generators - 2 x Perkins 6TWGM
Flag - Singapore
Class / Survey - BV I ✠ Hull ✠ Mach High Speed Craft – CAT A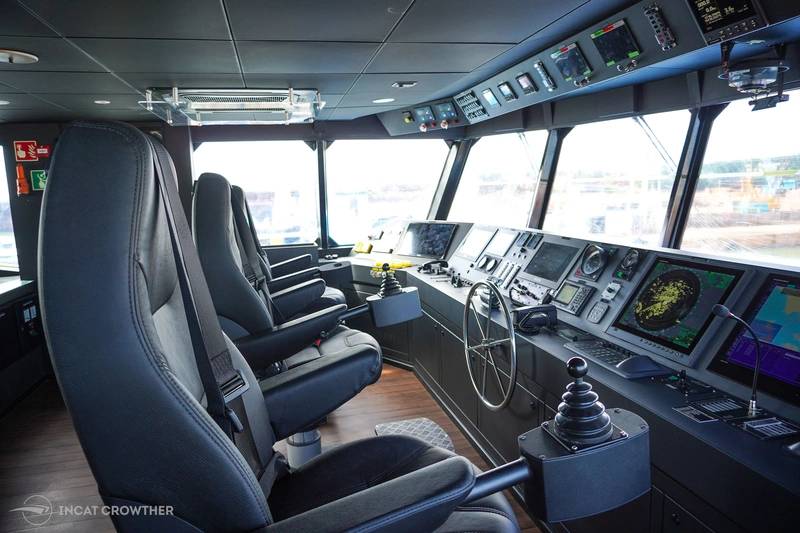 Image courtesy Incat Crowther