Liebherr Launches Remote Service App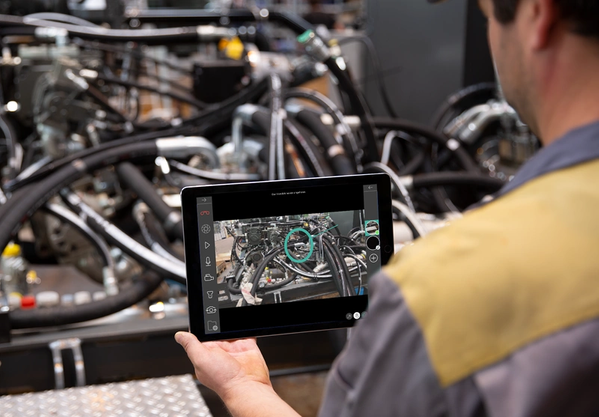 Maritime cranes and equipment manufacturer Liebherr has developed a remote service tool aiming to improve assistance through visual information that ultimately leads to faster and easier troubleshooting.
The service's launch comes as industry stakeholders increasingly turn to remote services and other digital offerings to help maintain operations amid travel restrictions in place due to the coronavirus pandemic.
Features integrated into the newly launched remote service tool such as audio and video calls, a chat function, screen sharing, image and document exchange, as well as whiteboarding functions enable real-time customer support from Liebherr personnel worldwide.
Liebherr says it has tested the tool in remote locations and challenging situations over the last 12 months to meet and adapt to customer requirements.
In April this year, Liebherr's customer Adani Murmugao Port Terminal Pvt. Ltd. required immediate assistance for one of their Liebherr machines; however attendance on site was not permissible due to the current health crisis. Using Remote Service, the Liebherr engineers instructed the Adani staff how to remove the defect pump, inspected the condition of the gearbox remotely, and then guided the site staff through the installation of the new pump.
COVID-19 has led Liebherr to accelerate the market launch of Remote Service in terms of an extended test phase, and the Remote Service App will be available to customers free of charge until the end of 2020. A laptop, tablet or smartphone and an internet connection are all that are needed.