Inmarsat Takes Founding Role in Asia's Decarbonizing Shipping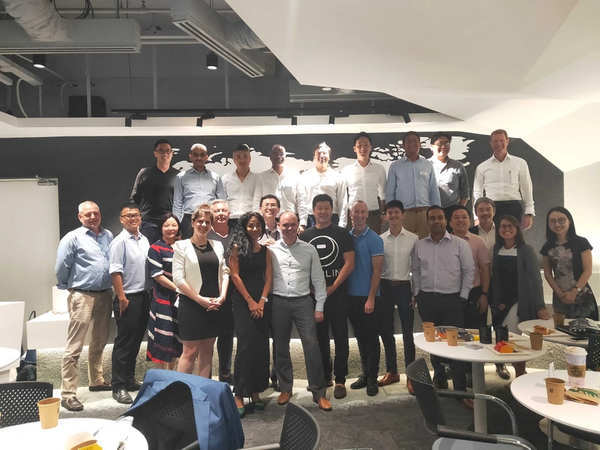 Inmarsat is a founding member of Asia's first 'Decarbonizing Shipping' initiative to harness the power of start-ups to meet UN targets on greenhouse gas emissions, which launched earlier this month.
The regional initiative, based in Singapore, is part of the Trade & Transport Impact (TTI) program from venture development firm Rainmaking to bring startups together with backers with maritime experience and expertise. Inmarsat joined the first two cycles of TTI, held in Europe in 2019, which scouted 1,200+ start-ups and led to 24 collaboration projects.
Backed by the Maritime & Port Authority of Singapore, the new initiative is expected to identify 1,000+ projects offering models to tackle decarbonization, with selected start-ups to be matched with maritime industry leaders willing to build collaborative pilot projects. Alongside Inmarsat, other confirmed partners include Cargill, DNV GL, Hafnia, MC Shipping Inc., Vale and Wilhelmsen.
Inmarsat's recent research report 'Trade 2.0: How Startups are driving the next generation of maritime trade', predicted the value of Ship Technology (ShipTech) rising from $106B to $278B by 2030 driven in part by innovators and disruptors providing solutions that will help monitor and cut emissions.
In the last year, Inmarsat has launched its own IoT platform – Fleet Data - and its own dedicated bandwidth service – Fleet Connect - and has continued to develop its Certified Application Provider (CAP) program which now has over 20 certified providers including ABB, NAPA, Hyundai Global services and Nautilus Labs.