Australia's Port of Melbourne Appoints CFO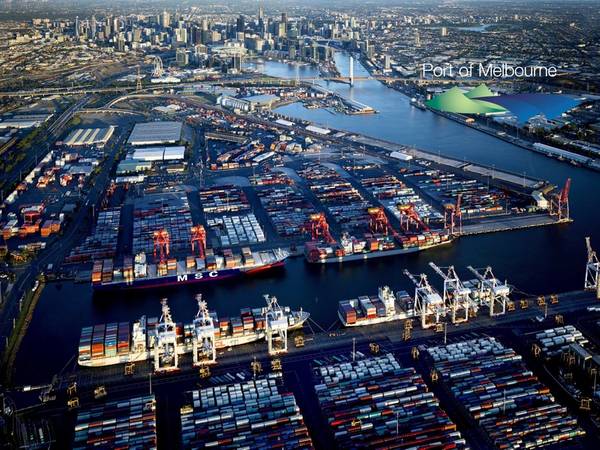 Australia's Port of Melbourne has appointed Leigh Petschel as Chief Financial Officer (CFO) effective November 13, 2023.
Petschel will join the Port from Monash University, where he has been CFO and Vice President since mid 2021. Prior to Monash, Petschel was a General Manager and Vice President with Transurban in Australia and North America.
Port of Melbourne CEO Saul Cannon said Petschel's combination of experience was well aligned with the organisation's priorities. "Leigh not only has an extensive history in financial and business strategy in infrastructure and regulated sectors, he also brings a focus on innovation and global perspectives. Port of Melbourne is Australia's largest container and general cargo port, and Leigh will play a pivotal role in retaining and growing that position.
"His experience in partnering with industry and government will also stand us in good stead, ensuring that we continue to deliver on our stewardship obligations to the State and work constructively with port users."
Petschel's qualifications and professional accreditations include a Bachelor of Commerce from The University of Melbourne; Chartered Accountant, and he is a graduate and member of the Australian Institute of Company Directors.
Petschel said: "Port of Melbourne is a critical part of Australia's infrastructure and I look forward to contributing to its development."
Cannon also thanked retiring CFO Darryl Mutzelburg for his significant contribution and leadership.
"Since 2017, Darryl has overseen the transition of the business from government to private ownership including refinancing approximately $5 billion of debt and embedding the unique regulatory framework applicable to Port of Melbourne. Darryl has also been heavily involved in commercial matters including designing and implementing commercial and access arrangements for the Port Rail Transformation Project, negotiating arrangements for the extension of the Webb Dock East berths and renegotiating a number of lease arrangements at the Port."