William Marshall Fettig
Student, Webb Institute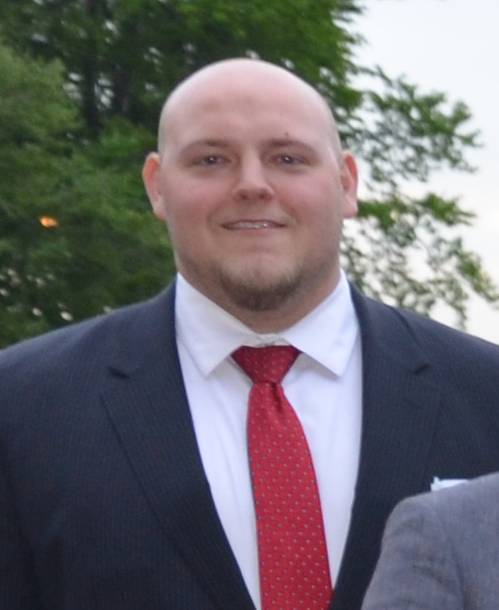 MarPro's Future Leader Series
William Marshall Fettig
Webb InstituteMajor: Naval Architecture and Marine Engineering
Why this school?
I actually decided that I wanted to attend Webb in the eighth grade when I discovered the school while writing a research essay. While most children wanted to be professional athletes, firefighters or policemen I had decided that I wanted to be an architect. As I grew older I felt pulled toward the technical rigor of engineering and when I found out I could combine architecture, engineering and boats I was immediately sold. The unique combination of academic rigor, practical work experience and the close-knit feeling of family provide everything I could have realistically hoped for in a school. 
What keeps you here?
Really, when I consider all of the tremendous opportunities Webb Institute has provided me, I would be insane to leave. Over my three years at Webb I've been given the opportunity to live and work in Jeanerette, La.; Philadelphia and Houston. I've sailed across the Pacific from Oakland to Honolulu, and I've been able to study at the University of Southampton. From the December of my sophomore year to the following July, a mere eight months later, I had traveled from Munich to Honolulu (with numerous stops along the way) all because of Webb. 
Even more important than the opportunities Webb has afforded and continues to afford me are the relationships that Webb forges. Over the course of the last three years of late nights, impossible assignments and extracurricular activities, my classmates and I have built a bond that will, without a doubt, last a lifetime. The familial atmosphere, not just within classes but throughout all of the Webb culture, is by far the most attractive aspect of Webb Institute, in my opinion. On that note, I'd like to thank the Webb faculty, staff and all the alumni past and future for the wonderful community they've helped to create. 
What is your major, and what career do you intend to pursue?
Like all Webb students, I am pursuing a double major in Naval Architecture and Marine Engineering. While at Webb I've become increasingly captivated by the salvage and marine casualty response field. The ever shifting problems and quick pace of the industry appeal to me greatly, and I hope to have the opportunity to work with, and learn from, the professionals currently in the salvage industry upon graduation.
What one thing should prospective employers know about you?
First and foremost, employers should know that I am a highly motivated individual who likes to think forward and plan for the future. After my time at Webb, I'm no stranger to long hours and late nights and I am more than willing to put in the work necessary to solve any problem thrown at me. The wide knowledge base I have developed at Webb and the practical work experience I have acquired will help me to hit the ground running in any business environment. 
Tell us about your time at sea training or internships – who did you work for or sail with?
Thus far, I've worked a total of four internships during my time at Webb. As a freshman, I worked at the Metal Shark Aluminum Boatyard in Jeanerette, La. While at Metal Shark I was able to follow the vessels through the entire build process. For two months, my classmate and I moved through the router shop, bending shop, welding shop and fitting shop. We were also allowed to tag along for sea trials on a Response Boat - Small. During the summer of 2015, I sailed aboard the Matson Matsonia carrying vehicles and containers from Oakland to the Honolulu. Half of this time was spent on deck working with the mates and the latter half was spent in the engine room performing maintenance with the engineers. My two most recent internships, during the winter and summer of 2016, I have spent with the American Bureau of Shipping. For the winter I worked inside the Philly Shipyard, as a new build surveyor. During this time, I gained a greater appreciation for the complexity of supply chain management and manufacturing processes in commercial shipyards. Over the past eight weeks I've worked at the ABS headquarters in Houston in the Rapid Response Damage Assessment (RRDA) department. While working here I've worked primarily in HECSALV building virtual ship models for damage stability analysis.