Tom Strang
Senior Vice President Maritime Affairs, Carnival Corporation and plc.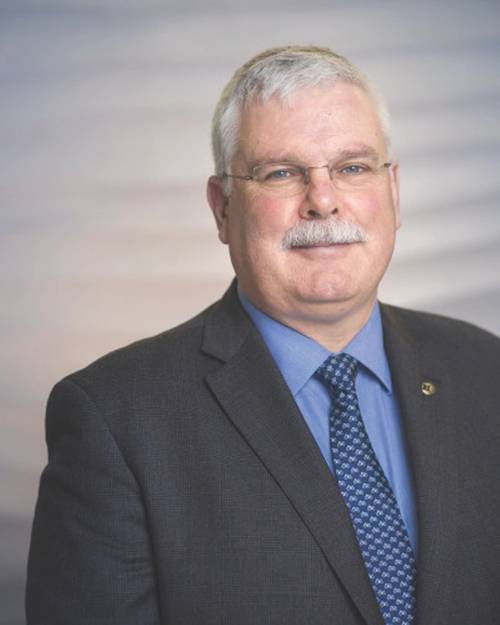 Tom Strang is Senior Vice President Maritime Affairs for Carnival Corporation and plc, responsible for developing a group-wide strategy for the supply of LNG for the next generation of cruise ships under
order
. He also provides representation for the Carnival group at various maritime authorities in Europe and other regions relating to marine and technical regulatory activities. Tom began his career as a Naval Architect with Vickers Shipbuilding and Engineering Ltd and then moved to Lloyds Register where he rose to the level of senior passenger ship specialist before joining Carnival's Corporate Shipbuilding team in 2000. Since then, Tom has been involved in various areas of the business including Maritime Development and Compliance, HESS and Corporate Maritime Policy.  Prior to taking up his current role, Tom was SVP Marine Operations at Costa with responsibility for marine and technical operations, manning and
newbuilding
for the Costa fleet. Tom is currently chair of the ICS Passenger Ship Panel, the UK Chamber of Shipping Safety & Environment Committee, the CLIA EU Environmental, Safety and Security Sub-Committee and the Royal Institution of Naval Architects Environmental Committee.
There is no shortage of big news announcements coming out of Carnival Corporation. From LNG-fueled ships to a supply agreement with Shell and all the way to an aggressive shipbuilding program, Carnival finds itself out in front of the pack in many respects. Earlier this month, we caught up with Strang and asked him to bring some perspective to his firm's many business decisions.
Some stakeholders expect LNG use to become mainstream in cruise ships in the future due to stricter rules on harmful emissions. You are an earlier adopter. What went into that decision?  
LNG is an
economic
, clean and safe marine fuel with increasing global availability that also complies with existing and scheduled emission requirements. By building new ships that will be powered by LNG both while in port and at sea, we believe we are setting ourselves up to take advantage of these benefits and future-proofing our fleet. Clearly, the environmental performance, particularly with respect to local air emissions, was a major factor in our decision to use LNG as a fuel. The fact that LNG was becoming more widely available and is projected to have a significant discount against more conventional low emission fuels post 2020 is an added bonus.   
Portugal's Galp Energy is expanding its marine fuel offering by supplying low-emission liquefied natural gas for ships. Tell us about this development.   
We have worked with GALP to utilize the same system for fueling the AIDAprima as we have been using with Shell since 2016 in Hamburg, Southampton, Le Havre, Zeebrugge and Rotterdam on the same ship. In addition, we are carrying out fuel deliveries in Barcelona, Civitavecchia
and
Marseilles on the AIDAprima. AIDAsol from our company's AIDA Cruises brand was the first cruise ship in the world to be powered by 7.5 megawatts of low-emission power by means of liquefied natural gas (LNG) while in port. The journey into innovation continued in May 2016, as the AIDAsol and AIDAprima both harbored in Hamburg were simultaneously powered by LNG; the Sol from the barge and perhaps more interestingly the Prima directly from an LNG truck on the quay. By the end of this year, Carnival Corporation will be the first cruise company in the world to use LNG to power cruise ships both when they are in port and in the open seas.
Carnival Corporation and Carnival Cruise Line signed an agreement with Shell to fuel the first fully LNG-powered cruise ships in North America. The two Carnival Cruise Line ships will be fueled
through
Shell's LNG Bunker Barge (LBB). When will the ships be ready and is the timing of the LNG bunker barge being timed to coincide?  
The first Carnival Cruise Line ship will enter service late 2020 and the LBB will be available on the ship's arrival. Pioneering a new era in the use of low-carbon fuels, these new ships (with the next generation "green cruising" design) will be the first in the cruise industry that can use LNG to generate 100 percent of their power both in port and on the open sea – an innovation that will reduce exhaust emissions to help protect the environment and support Carnival Corporation's aggressive sustainability goals. These seven ships, with delivery dates between 2018 and 2022, will be built by German and Finnish shipbuilders Meyer Werft and Meyer Turku.
The Bunker Barge is a first of its kind in the U.S. and will allow the ships to refuel with LNG at ports along the U.S. East Coast. This kind of flexibility will allow you to move vessels to suit marketing and demand trends, yes?  
Correct. The use of a mobile bunker vessel allows more flexibility in delivery location. As the first of its kind to be based in the United States, the ocean-going LNG bunker barge will supply LNG to marine customers along the southern East Coast of the U.S. and support growing cruise line demand for LNG marine fuel. With its pioneering design and delivery capabilities, the LNG bunker barge will be highly efficient and maneuverable and feature an innovative transfer system enabling it to load LNG from big or small terminals and bunker a variety of customers. 
Carnival Corporation has agreements in place to build seven LNG-powered cruise ships across four of its 10 global cruise brands. Is this plan [LNG] Carnival's end game on environmental compliance for the 2020 deadline and beyond?  
The use of LNG meets and exceeds all current and proposed emissions regulations through 2025, and is an important mainstay of our commitment to sustainable cruise operations going forward. For existing ships and where LNG is not available, we have a program to meet the new emissions rules using EGCS which clean the exhaust from our engines or to use cleaner fuels where this is not possible. Because of the new regulations recently adopted by the International Maritime Organization, there is a greater push in the industry today to build ships that can utilize cleaner burning fuel, such as LNG-powered ships. The European Union is investing heavily in infrastructure that allows for the use of cleaner fuels, and so in the industry today there is a greater incentive than before to develop LNG-powered ships. There is an increasing regulatory demand for clean emissions, which requires cleaner fuels, and LNG is very much in that bracket. That, together with the new safety regulations for ships using gases as fuels, and the developing infrastructure for LNG, was a tipping point, and we decided it was the right time to begin the transition to LNG by building the world's first LNG-powered cruise ships. Also, because we are currently designing a new series of vessels, it is a good time to make a choice to transition to LNG-powered ships – in effect providing a degree of future proofing.
Christine Duffy, Carnival Cruise Line President, recently said, "Carnival Cruise Line is strongly committed to leading the way in the implementation of technology innovations to help protect the environment and support our aggressive sustainability goals." LNG is just one part of that journey. Tell us about other initiatives.  
The effort is one of many that our company has in place to meet our focus on sustainability and the environment. We have been firmly committed since our inception 44 years ago to operating responsibly, as our company's very existence is tied to protecting the oceans, seas
and
ports in which we operate. With more than 120,000 employees, most of whom live and work at sea, we remain more committed than ever to responsible and sustainable practices to protect and maintain healthy oceans, seas
and
ports of call. We have established and published our own aggressive 2020 Sustainability Goals, including the reduction of the intensity of our C02e (equivalent carbon dioxide) emissions from our operations by 25% by 2020 relative to our 2005 baseline. As a driver of our leadership position, we have invested heavily in new technology, and LNG is just one example of that. We also see a return on the investment we have made in our exhaust gas cleaning systems. We clearly see that the technology we have invested in delivers better environmental performance than many of the alternatives when it comes to the conventional fuels.
Cruise shipping could well be the driver for LNG infrastructure that global shipping has been hoping for. Would you agree? 
Yes. We are proud to be
on
the forefront of advancing LNG as a fuel source for the cruise industry. One of the keys to establishing LNG as a standard for powering cruise ships is building out an extensive, safe and reliable infrastructure across the globe for this clean-burning fossil fuel. We are looking forward to working closely with Shell as they help to bring LNG to North America in what we hope will be the first step in building a strong foundation for the future of LNG fuel supply for cruise ships in the region. We know that the transition to LNG is no simple task, and the demands associated with its implementation make it something of a milestone both for Carnival Corporation and the wider cruise industry. The ship systems are groundbreaking, and while ferries have used LNG for some time,
these
will be prototype designs for us. Our hope is that by moving forward with LNG and helping to establish it as a trusted power source, and develop the infrastructure needed to use it, we will make it more readily available and more of a viable option - not only for our fleet but the industry as a whole. 
Carnival Corporation has begun construction on the world's first fully LNG-powered cruise ship. What will be the maximum endurance (range/time at sea) for such a vessel?  
For a week's itinerary that might use 1,000 MT of
HFO
you would only use 800 MT of LNG. One key element in our process was deciding upon the total volume of LNG needed to be stored on board. LNG, when liquefied, has a density that is about half that of conventional fuels. Therefore, it does require a larger tank volume than conventional fuel. Consequently, when designing the vessel we needed to analyze the likely itineraries to ensure the optimum arrangements on board. For our first vessels, we will be designing the vessel to be able to operate for 14 days between refueling with a combined volume of approximately 3,600 cubic meters of LNG stored on board.
Will these vessels be able to burn low
sulphur
diesel as well, or are they configured only for LNG?  
They can use MGO as well. On our LNG-fuelled ships, the LNG will be used to power dual fuel, medium speed, four-stroke engines to run the ship in port and at sea. We have chosen dual-fuel engines to ensure compliance with safe return to port requirements and so that in all cases we have a backup supply of traditional fuel. These ships will be the first cruise ships that use LNG as fuel during all aspects of
operation
. They are dual fuel so as to provide a back-up in case LNG is not available and to meet the additional redundancy requirements that exist of cruise ships. The ship systems are groundbreaking and while ferries have used LNG for some time these will be prototype designs for us. One important factor
is
choosing a shipyard builder that has experience and that we are confident can deliver these sophisticated ships.  This is one of the reasons we have chosen Meyer Weft – who have the experience to design and build these groundbreaking new ships.
What is the premium (cost differential) on building such LNG-powered vessels? In the OSV markets, the engines alone come at a 20% up cost. Operators there hope to recoup those costs by taking advantage of lower cost LNG. What's Carnival's business plan in that regard?  
The outfit for the full LNG system is a small part of the total cost of a large cruise ship. We expect LNG to be competitive with other compliant fuels and there to be other advantages in areas such as maintenance, cleanliness, noise, etc. There was
very
little economic impact
for
the initial capital investment compared to a conventional ship with all the required exhaust gas cleaning systems (EGCS, etc). LNG as fuel is currently more expensive then HFO but more competitive than MGO. We have invested a lot of money, technology and intellectual property and effort in making our new ships much more efficient since fuel comes directly off the bottom line.  
For other early adopters of LNG, the price of the LNG was not a variable in their decision to go green. But, going green must also result in making 'green' in order for it to work. Was cost a variable in your decision to go LNG?  
One of the reasons for going to LNG was that the availability of LNG as a marine fuel was improving and
that cost projections
were supportive. Even with the current prices of conventional fuels, we expect LNG will remain competitive, so transitioning to LNG provides a financial incentive as well as potential long-term savings.
What brand of engines will you use to power these LNG vessels? Why did you choose that OEM? What advantages did they bring?  
We chose Caterpillar MaK together with the building yard. They offered the most competitive package and we have experience with their engines on the AIDAprima and AIDAperla.
Together, the corporation's cruise lines operate 103 ships with 231,000 lower berths visiting over 700 ports around the world, with 17 new ships scheduled to be delivered between 2018 and 2022. How many of the 17 new ships will feature LNG or LNG ready engine arrangements?  
By 2022, Carnival Corporation will take delivery of seven new cruise ships that will be powered by LNG in port and at sea for our Carnival Cruise Line, P&O Cruises UK, AIDA Cruises, Costa Cruises brands. We consider this "future proofing" our new ships, building today for the challenges of tomorrow – be they regulatory or economic in nature. This also offers us a significant hedge against fluctuation in fuel costs over time, one of the biggest variables in the overall economic model.
Are there any plans to send any of the new LNG ships to Port Canaveral? What
are
the bunkering infrastructure plans there, if so?
We have not announced specific deployment plans for our North America LNG ships yet, but the ocean-going LBB, which is designed to support growing cruise line demand for LNG as a marine fuel, will be the first of its kind in the U.S. and will allow our ships to refuel with LNG at ports along the southern U.S. East Coast.
Port Canaveral bills itself as the world's number two cruise port, and Carnival brands call there frequently. What's the best part about partnering with that port, how has it gone for you thus far and would you contemplate increasing port calls there in the near future?
Carnival Cruise Line has been sailing from Port Canaveral since 1990 — the longest of any cruise line. Carnival Cruise Line's three homeported ships will sail approximately 600,000 guests from Port Canaveral this year. In 2017/2018, the range of Carnival choices includes 18
Caribbean
and Bahamian ports of call on cruise durations from three to eight days. Of Port Canaveral, Carnival Cruise Line president Christine Duffy has said: "We continue to invest in Port Canaveral" by deploying one of the cruise line's newest and largest ships, "which speaks volumes to the incredible growth that region represents and the popularity of Carnival Cruise Line from the Space Coast."
(As published in the January/February 2018 edition of
Maritime Logistics Professional
)