Michael Dolan
Student, Massachusetts Maritime Academy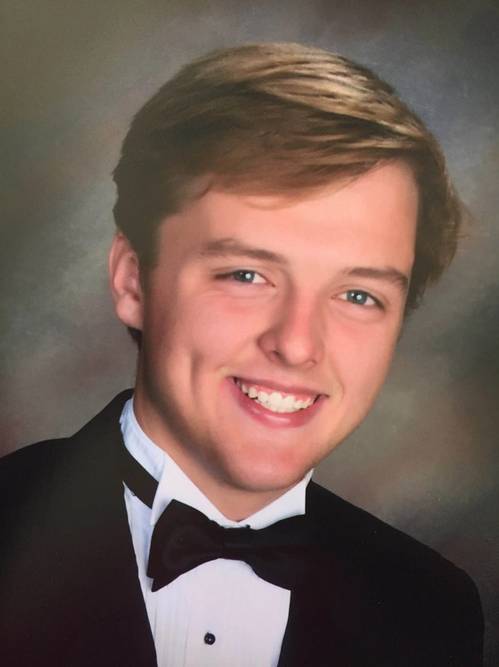 Michael Dolan
Massachusetts Maritime AcademyGraduation Year: 2019
Why this school?
I have always enjoyed the ocean and wanted to learn about maritime issues so that I could pursue a career in the maritime industry. I chose the Massachusetts Maritime Academy because of the great education it offers through a superior academic curriculum and real life "hands on" training opportunities over four years. Massachusetts Maritime Academy has earned a reputation of graduating top leaders in the maritime industry.
What keeps you here?
The interesting yet challenging academic courses, and as well as competing on the Varsity Lacrosse team. I also have already made some great friends who share similar goals as I do upon graduating MMA. I am confident that I am gaining the knowledge, leadership skills, and "hands on" experiences that will enable me to step into a great job in the maritime industry upon graduation.
What is your major and what career do you intend to pursue?
I am enrolled as an International Maritime Business major. At this point, I am still learning about the many career opportunities that exist so I cannot say specifically what career within maritime business that I want to pursue. I expect my classes and "hands on" training over the next few years will help me specifically identify a rewarding business career path within the maritime industry.
What one thing should prospective employers know about you? 
As a highly motivated "team player," I will successfully complete all assignments to the best of my abilities to help my employer achieve its goals and objectives.
Tell us about your at sea training or internships – which did you work for or sail with?
I worked as a clerk in Washington, DC in the office of the Honorable William P. Doyle, a Commissioner with the U.S. Federal Maritime Commission. Commissioner Doyle is also a graduate of Massachusetts Maritime Academy. I learned about the international side of the business and the regulatory regime covering ocean carriers, marine terminals, beneficial cargo owners (importers), exporters such as our agriculture industry and ocean transportation intermediaries. Commissioner Doyle tasked me with following and becoming a subject matter expert on the forthcoming International Maritime Organization (IMO) Safety of Life at Sea (SOLAS) container weight verified gross mass regulations. I also interacted and met with senior executives and owners of some of the world's largest ocean carriers on matters related to consolidation and vessel sharing alliances. I had the opportunity to attend the reemergence of SeaLand in the intra-Americas trade when the company announced its new direct fruit and vegetable all water service between the Port of Philadelphia in Pennsylvania and the ports of Altamira and Veracruz in Mexico.