Kathy Metcalf
President & CEO, Chamber of Shipping of America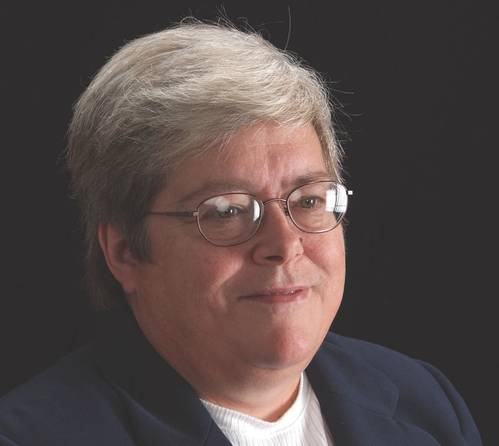 Kathy J. Metcalf graduated from the U.S. Merchant Marine Academy in 1978 with a Bachelor of Science degree in Marine Transportation and Nautical Sciences. A leader even back then, she was a part of the first co-educational graduating class at Kings Point. Upon graduation, she sailed for five years as a deck officer on crude oil and product tankers with Gulf Oil Corporation and Sun Company. During this period, Ms. Metcalf also participated in a shipboard/shoreside management development program with both companies, leading to her assignment ashore with Sun Company as the Fleet Safety and Health Coordinator.
Eventually, she was elevated to the position of Manager, State Government Affairs for Sun's Midwest operations area. In this capacity, she was responsible for the design and implementation of a proactive government relations strategy including interface with state legislatures and regulatory agencies, communications with diverse business lines including refining and marketing, terminals and pipelines and interaction with Sun's federal government affairs professionals.
In 1997, she joined the Chamber of Shipping of America as Director of Maritime Affairs for the Chamber of Shipping of America (CSA); the primary maritime trade association representing U.S. based commercial shipping interests in international, federal and state forums. She has testified before Congressional committees, federal and state regulatory agencies and has attended numerous sessions of the International Maritime Organization (IMO) initially as the American shipowner representative on the U.S. delegation to the Marine Environment Protection Committee (MEPC) and the Maritime Safety Committee and currently as the American shipowner representative on the International Chamber of Shipping (ICS) delegation.
She took the reins as President & CEO of CSA in January 2015. Metcalf has been with CSA for almost 20 years and brings a solid background of seagoing service and shore responsibilities with shipping companies that serve CSA's membership well. She weighs in on a host of issues facing today's shipping and logistics community.
Summarize 2017 for shipping companies: the good, the bad and the ugly. And, at the same time, tell us what's looming large in the porthole for 2018.
2017 has been a year of mixed outcomes. Internationally and domestically, the shipping industry is in a multiple year
downswing
and our hope is that this will begin to change in 2018. Market-based pressures and demands across all type of shipping present significant challenges to shipowners and charterers who are necessarily focused on the bottom line. One positive aspect of 2017 is the result of the Trump Administration's regulatory reform initiative which has resulted in far less regulatory initiatives being undertaken by the US government. Looming large in 2018 and beyond is the continued need for compliance with regulations at all levels of government and future requirements relating to the 2020 global cap, full implementation of the ballast water convention and U.S. ballast water regulations, and ongoing discussions on greenhouse gas emissions from ships and what the appropriate reduction targets should be in the short term (2018), medium term (2023) and
long term
(2030 and beyond).
CSA has been involved with the ballast water treatment & invasive species question since the very beginning. With the IMO backing off its timelines, and the Coast Guard holding firm (on theirs), what will your advice now be for your
members
stakeholders?
My advice has not changed much in light of the Convention entering into force September 2017 and the USCG program going full speed ahead. The most important consideration is to determine the implementation date for a given vessel. Assuming a shipowner has done nothing to identify a suitable system, the next step is to identify the operational needs of the vessel as well as its design. Shipowners on a per vessel basis need to look at needed flow rates, footprints of the various systems, typical transits to assure sufficient transit time to meet the holding time requirements of a particular system,  power requirements, installation and maintenance feasibility, sampling and monitoring requirements, and chemical handling and storage requirements to name a few. Narrowing down systems suitable to a particular vessel configuration is the most important first step. The next step is to determine if a particular system has a type approval, whether it is issued by the United States or another country. If it does not have a US type approval, it is critically important for the shipowner to determine if the manufacturer is engaged in seeking a US type approval. If not, cross that system off your list.    
Taking all of the above into consideration, it's time to engage in negotiations with manufacturers that produce systems that meet the operational needs of the vessel in question. These negotiations obviously will include price, but equally as important should include discussions on
availability
of the system and traditional contract terms relating to warranty, service
and
maintenance. From the shipowner's perspective, planning for preparation of the ballast water management plan is critical including contingency planning if the system, once installed, fails to operate while a vessel is in transit.  Once a system is selected, the shipowner needs to prepare a timeline for installation presumably during a regularly scheduled drydocking and determine if the vessel's implementation deadline can be met. If not, the vessel owner will need to apply for an extension although it is worth noting that extensions are harder to come by these days given the fact that a number of systems have received US type approval. A successful extension application must show why none of the current systems with U.S. type approval can be used and provide a timeline for how the vessel owner will assure compliance by the implementation deadline.
A well-informed colleague, Debra DiCianna from Choice Ballast Solutions has put together a simple list of generic considerations and advice.  In her words, vessel owners should (1) expect the unexpected (2) develop a compliance strategy including considerations for system design and installation and contingency planning (3) document all discussions with system manufacturers, engineering firms and drydocks including any operational issues noted (4) keep up to date with all developments and (5) team with trusted partners.
CSA Advocacy extends to foreign flag and domestic operators and membership. What is the common glue that holds this unique group together and what one issue – if you can distill it down to that – do they share that concerns all of them?
The primary goal of our members is to assure that they are compliant with all legal requirements in all locations to which they trade. As a
membership based
organization, our primary goal is their primary goal and much of our communications with members relate to implementation requirements for existing regulations and providing compliance advice for a particular issue in general but also from time to time, providing customized compliance advice on a specific issue unique to a situation encountered by one member. A secondary goal is to provide "heads up" briefings to our members on new requirements which we see coming down the road and develop a Chamber position on how we can influence the development of these new requirements so the final result is economically feasible, operationally practical and takes into account the most important issues of vessel and crew safety and environmentally responsible operations.
CSA in Action: If you had to choose one mission of your many daily tasks, where do you provide the most value for your membership? Why, how and can you give us specific examples?
CSA's goal is to ensure that our members know what they have to do to remain compliant today, and what they may have to do in the future. With the avalanche of new requirements both internationally and here in the US, it is critical that they have the necessary information to make informed business decisions. For us to be successful in this mission requires CSA to be at the forefront of all discussions relating to international deliberations (IMO) and U.S. state legislative and regulatory initiatives. CSA staff work very hard at maintaining the critical network and interfaces with Congress, USCG, EPA, NOAA and the State Department. In this role, our primary aim is to be seen as a trusted industry advisor capable of providing the industry perspective on any initiatives which may impact the US maritime industry. Specific examples of this type of work include providing testimony at key Congressional hearings, participating in the US rulemaking process by providing written and oral comments and participating in IMO deliberations as a member of the International Chamber of Shipping delegation.
The 2020 global sulfur cap: You are keenly aware of the pressures facing your membership as they make difficult environmental decisions in an equally challenging charter market. That said, most of the overt pressure seems to be exerted on the shipping
community,
and far less on the bunker providers, refiners and shoreside infrastructure that someday must step up to provide the resources to help shipping comply. What advice would you give your
owner
members as they contemplate a deadline which is just one short year away?
The first principal in meeting the challenges of the 2020 global sulfur cap is the recognition that information is everything. CSA has been involved in these discussions since their inception and provided regular briefings to our members as the issue further develops. While the ship is the point of compliance, discussions particularly those at IMO, have attempted to bring this issue to the forefront through discussions with bunker providers and refiners. CSA has analyzed studies relating to fuel availability and provided opinions on the conclusions reached in these studies. While the 2020 sulfur cap is a non-issue for vessels engaged in the domestic trade since they already have to comply with the 0.1% sulfur fuel required in the North American and Caribbean Emission Control Areas, vessels engaged in international trade, regardless of flag, will need to make smart business decisions on how to comply with the 2020 cap. CSA has briefed its members on three specific paths to compliance – use of alternative fuels, installation of scrubbers or use of 0.5% global cap compliant fuel, taking into account the respective costs associated with each of the three compliance strategies. My advice to shipowners
is evaluate
each vessel in their fleet taking into account remaining useful life, expected trade patterns and the projected costs associated with the 2020 global cap fuel.
Safety: it is a big part of your organization, you give out awards annually for those high performers who 'walk the walk' and 'talk the talk.' Beyond the awards, though, where does CSA get involved in that important area?
Safety and environmental performance are two of the biggest performance indicators for CSA and its member companies. In order to assist our members, we stay involved in discussions relating to best practices and areas for improvement as well as regulatory initiatives at the international and domestic levels. Our members have safety management and environmental management systems which are continually under review with an aim toward progressive improvement, whether required by regulation or not.
Focus: When it comes to CSA, what keeps you up at night, why, and what are you doing about it?
The
ever increasing
multitude of issues which impact marine transportation keeps me up a night. CSA's staff is small and we work very hard in keeping up with relevant issues and providing timely information to our members on how they are developing. There is no doubt that we could use at least one additional maritime professional on our staff. In order to have a budget that will permit this, we are continuously engaged in seeking new member companies to join the Chamber and receive the value that current members enjoy.
(As published in the November/December 2017 edition of
Maritime Logistics Professional
)