James Hudson Gardner
Student, United States Merchant Marine Academy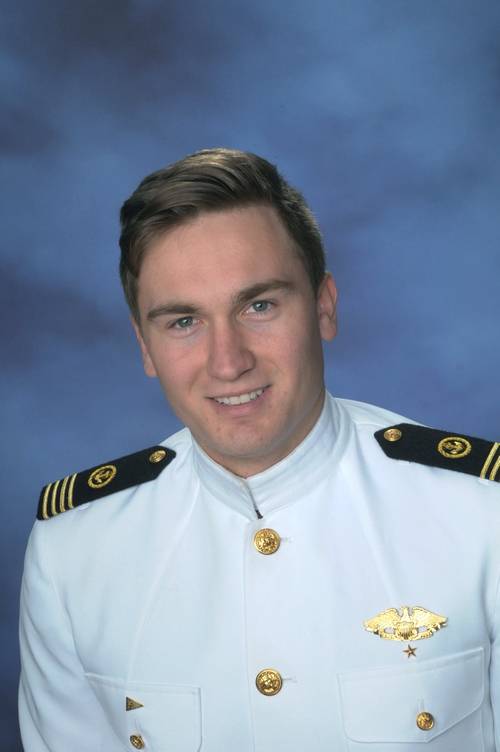 MarPro's Future Leader Series

James Hudson Gardner
United States Merchant Marine AcademyGraduation Year: 2016
Why this school?
At first, I had never heard about Kings Point until I visited to compete in a high school sailing regatta. As I walked down to the Waterfront basin, I was mesmerized by the variety of training vessels, sailboats and yachts. I couldn't believe this was a college. To me, the Waterfront was the ultimate adult playground for sea seeking enthusiasts. As someone who spent most of their childhood boating on the waters of the Chesapeake Bay, this visit sparked a fire in me to plunge into the world of shipping. With a strong background of military service on one side of my family and a background of commercial fishing on the other side, Kings Point perfectly merges my inherent desire to serve the United States in the capacity of a mariner and commissioned officer.
What keeps you here?
Ultimately, obtaining my Third Mate's license. This one piece of paper represents our four years of hard work and serves as the key to endless opportunities in the shipping community. I vividly remember my plebe year watching the class of 2013 ring the bell after passing license examinations. At first, I didn't fully understand their emotion of simply ringing a bell. But now, after countless nights of late-night studying, working on sea projects and preparing for seemingly endless inspections and regimental functions, I realize this moment represents a culmination of a pivotal point in the Class of 2016's future. In just a few months, I look forward to experiencing the overwhelming joy and same sense of accomplishment I first witnessed four years ago.
What is your major and what career do you intend to pursue?
As a "Deckie," majoring in Logistics and Intermodal Transportation, it's not very often a college graduate has an almost immediate opportunity of employment to travel the world, assist in the safe navigation of a ship and participate in various cargo evolutions that can exceed a billion dollars. We truly do move the economy. With recent economic trends, I am currently interested in the cyclical nature of the energy sector. In addition, I am fixated on how to balance the delicate relationship between all interested parties of shipping companies, supply chain partners, while also ensuring compliance to Coast Guard regulations. I ultimately look forward to upgrading my U.S. Merchant Marine license while serving as an officer in the U.S Military.
What one thing should prospective employers know about you?
Whether profit margins are large or small, it is crucial that we the mariners perform our duties effectively and as safely as possible. As a soon-to-be Third Mate, I appreciate the vast amount of responsibility a mate of the watch assumes, and I will always make every effort to be flexible and prepared. While staying at the top of my class, I have made every attempt to harness all training opportunities. From keeping accountability of almost 1,000 midshipman, serving as an Emergency Medical Technician and receiving my PIC, each activity has challenged me in a diverse way. I remember when the Captain of the USNS Kanawha walked up to the bridge and asked me if I ever performed a man overboard drill. After answering "No, Sir," he immediately walked to the bride wing, threw an orange barrel overboard, pointed at me, and said "You have the conn!" Although caught off-guard, this evolution was successful. It is unexpected challenges like this that I am prepared to overcome anytime at sea.
Tell us about your at sea training or internships.
During my first sailing period, I had the opportunity to sail on a RoRo, the M/V Liberty Promise. With multiple ports of call, I learned how to interact with numerous cultures and keep track of the fast paced movement that car carriers are known for. I loved the challenge as we constantly had to adapt to varying cargos and procedures in each port. During my second sailing period, I sailed aboard the USNS Kanawha (TAO-196). With 140 days aboard, it was on this ship I realized the importance of mentorship and how the crew become your extended family. Lastly, I sailed aboard a Joint High Speed Vessel, the Choctaw County (JHSV-2). The shiphandling was extensive. It's not very often a cadet has the privilege to steer a ship (via a joystick) in between buoys outside of the Charleston breakwater at over 42 knots. As many of my classmates would agree, Sea Year is the highlight of our experience at Kings Point.