Dan Gardner
Director, Mobileweight, LLC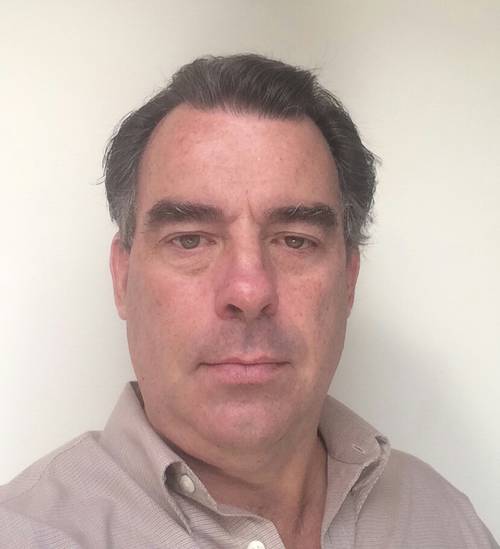 By Eric Haun

Shipping industry veteran Dan Gardner is director of Mobileweight, which helps to streamline processes and create efficiencies for the container shipping industry. The firm's first-of-its-kind mobile application and online portal Mobileweight aims to offer a reliable, fast and easy way to comply with SOLAS and electronically file the VGM with ocean carriers.

Gardner weighs in on the latest SOLAS VGM requirements which entered force on July 1, and discusses their potential impact across the container shipping sector.


Based on your interaction with shippers and other industry participants, what are some of the most common concerns regarding the SOLAS VGM requirements?
We're working with hundreds of shippers around the world, but in terms of U.S. exporters' concerns, there are several. One of the more common concerns is how to comply with the SOLAS VGM Amendment in terms of how cargo will be weighed in the physical world. Specifically, what access to scales will companies have, where are they located and how they will access them in a timely and accurate manner? 

Another concern revolves around Standard Operating Procedures for transmitting container-specific VGM information. In essence, shippers have been trying to figure out the best method for sending VGM data, manually or electronically, and in the case of the latter, how they will get that done. The last concern revolves around cost. People are still unclear on what charges will be levied from scale operators, forwarders and other service providers related to the VGM process.

In general, how prepared is the industry for the new SOLAS VGM rules? 
If you look at things from a U.S.-perspective, I'd say, "somewhat prepared;" on a global scale, I'd say, "not very prepared at all." Of course, the 90-day period for a "practical and pragmatic approach" to implementation issued by the International Maritime Organization gives shippers who failed to be ready for July 1 time to catch up, but there's a danger that too many companies have interpreted this period (incorrectly) as an invitation to not do anything. With so many companies kicking the VGM can down the road during the 90-day period, we will only be able to tell how well people have prepared after the 90 days are over. With that said, there are already reports coming out of places like China that show a very low level of preparation.

Also, in the U.S., people may be relying too heavily on the terminal-weighing solution that was approved by the Coast Guard in its "Equivalency to Regulation" statement issued back in April. While viable, there are a lot of variables in the terminal-weighing approach, like possible terminal congestion, on-terminal charges, and most pressingly - the handling of on-dock rail. The inability to terminal-weigh on-dock rail is an issue for which there is no solution right now. In the short term, as the 90-day period expires and terminal-specific weaknesses are exposed, people will have to come up with long-term solutions.

What are some of the largest initial challenges of the VGM requirements, and what can be done to overcome them?
I think we need to break down the challenges into different categories to truly understand the complexity of the SOLAS VGM amendment. The first is for an exporter to understand the physics of their particular export profile. For example, how many ports does the exporter ship from, how many terminals are on those ports, how many steamship lines do they work with and what are the terminal/carriers' policies specific to VGM? The second challenge is the technology side of VGM. Submitting VGM data manually is a dicey proposition, so it comes down to finding a technology solution that is ubiquitous, timely and cost effective. The final challenge would have to be the administrative/operational side of things; particularly how an exporter incorporates the VGM process into ongoing export activities, and tracks everything they have to do related to VGM.

How does the global nature of the shipping industry complicate the road to compliance?
Let's not forget that 171 nations have signed on to the SOLAS VGM amendment. As such, that means that the maritime eco-system in each of those 171 countries has to come up with solutions around specific ports, the terminals on those ports, access to scales, the technology they may or may not use to receive VGM data…a whole slew of considerations. Not all countries have the same maritime or intermodal infrastructure as the U.S., nor do they have the means with which to enforce VGM on a country-wide scale. Taking all those things into consideration, uniform, across the board compliance with VGM is going to be difficult to achieve, even with a 90-day grace period.

Short term and long term, what impact will the VGM rules have across the supply chain?
In the end, companies still have to buy and sell goods internationally. So, not unlike the U.S.-specific ISF 10+2 filing requirement for maritime imports, people will work the VGM requirement into their supply chain processes. In the end, it is about making adjustments to existing processes, so it will take some trial and error, but it will work. 

What is already a bone of contention with some shippers are the charges that are surfacing related to VGM filing and compliance. A number of large forwarders have come out with their VGM service portfolio and pricing, along with a number of ports and terminals around the world. Like any other new service in a capitalist model, the pricing will come down to what the market will bear, but there are already some unhappy shippers out there.

For readers unfamiliar, what is Mobileweight? How does it help streamline the VGM compliance process?
In the simplest of terms, our service is all in our name, Mobileweight. We offer a web based application that allows exporters anywhere in the world to capture, transmit and confirm container-specific VGM data to a carrier. So, an agricultural exporter in Nebraska can literally be standing next to a weigh bridge and upon weighing the container, key VGM data into our app on a smart phone or tablet and send it to the carrier via the INTTRA network. Or, an exporter in Seattle can be at a scale, take a picture of the weight certificate and our patent-pending technology will convert the picture into an EDI message and send it to the carrier. In both instances, the message is sent to the carrier via the world's most reliable maritime e-commerce B2B platform: INTTRA. So, VGM is taken care right at the point of weighing and any mysteries or concerns around weighing on a terminal become a moot subject.

Additionally, Mobileweight will send confirmation emails and text messages to as many recipients as the user wants. It's a feature we included to ensure the user can instantly update all interested parties and streamline bookkeeping efficiency and accuracy. The whole idea is to make it easy to file VGM no matter where you are or where the container is going. 


Dan Gardner - Director, Mobileweight, LLC
A shipping industry veteran, Dan Gardner offers clients of Mobileweight the benefit of his decades of experience in supply chain strategy and management, third party logistics, and advanced education and training for industry professionals. Gardner leads the company's global marketing and sales efforts. Prior to joining Mobileweight, Gardner co-founded Trade Facilitators, Inc, a consultancy that specializes in global logistics and supply chain management. Previously he spent 23 years in the third party logistics field where he held senior management positions with Fritz Companies and DHL Global Forwarding.

Gardner has been an adjunct professor of logistics and supply chain management in the graduate business schools of The University of Miami, and Florida International University where he was voted Top Professor by the students in the Masters of International Business Program. In addition to designing coursework for several universities, Gardner has authored several books, including Supply Chain Vector: Methods for Linking the Execution of Global Business Models with Financial Performance, and How To Use International Trade Terms for Competitive Advantage & Financial Gain.

He earned an MBA from The University of Miami and has been a licensed customhouse broker in the U.S. since 1989. Additionally, he is a Black Belt in Six Sigma, holds a Certification in Production & Inventory Management with APICS, and is certified as a Physical Security Professional by The American Society for Industrial Security (ASIS).