Yilport Takes Over Operations at Croatia's Port of Šibenik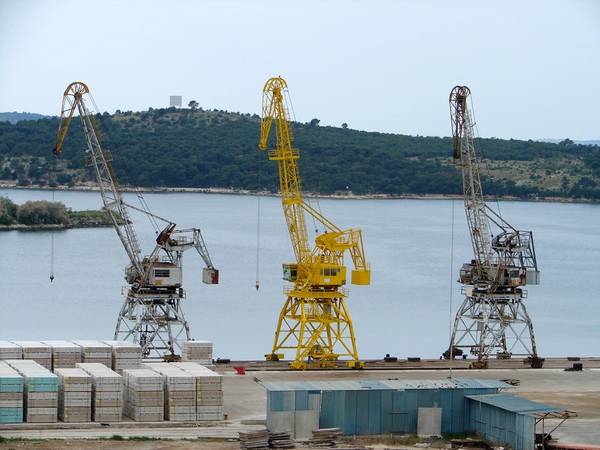 Turkey's Yilport Holding announced it has taken over operations at Port of Šibenik in Croatia as part of parent company Yildrim Group's acquisition of Petrokemija d.d., Croatia's largest fertilizer plant.
The Port of Šibenik, which used to operate as the country's main fertilizer handling port, also handles wood products and aluminum, among other cargoes.
Yilport said it aims to turn the port into a multipurpose terminal offering diversified services, with plans to install an additional mobile harbor crane, increase storage capacity and dredge from -10 meters to -13 meters draft to allow access for larger vessels up to Panamax size. Yilport said it will install the third mobile harbor crane after container operations start at the terminal.
A second phase of the proposed business plan includes startup investments for Ro-Ro and liquid cargo services, part of a wider three-phase €50 million investment strategy.
The Port of Šibenik is located 350 kilometers to Zagreb, and 3 kilometers away from the highway connecting Zagreb to the Adriatic Sea. The terminal has direct railway connection to Zagreb. The port currently serves Croatian and Bosnian bulk cargo and general cargo customers by rail and road network connections.
The port currently has three berths at -10 meters quay depth, and handles general cargo ships up to 50,000 tons. The port offers warehouses with conveyor systems, and handles 2,000 TEU container vessels. Under YILPORT's management, the Port of Šibenik will diversify the overall service portfolio with its strategic location, connecting to other ports in the Mediterranean region.