Trident Alliance Welcomes New Members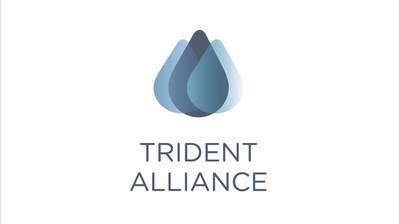 Trident Alliance, the shipping industry initiative for fair competition through robust enforcement of maritime sulphur regulations, explores solution initiatives and welcomes four new members.

Since its inception in July, the Trident Alliance has engaged in a number of industry conferences, working groups and media interviews to realize its objective of raising awareness around the lack of enforcement of sulphur regulations and the risk to human health, the environment and fair competition that this entails.

Among others, the Trident Alliance has contributed in the European Community Shipowners' Association's Sulphur Working Group and the World Shipping Council Environmental Affairs Advisory Committee.

Exploring Solution Strategies
The Trident Alliance has also started exploring solution strategies that can facilitate more robust enforcement of sulphur regulations. At a recent meeting, Trident Alliance members presented research and discussed solutions including:
Handheld sulphur content instruments for fast and accurate measurement of sulphur levels in ships' fuel
Satellite controlled drones for carrying compliance measuring sensors
Automated reporting of fuel line temperature as indicator of whether a vessel is running on HFO or MGO
Roger Strevens, Chairman, says: "The Trident Alliance has been contacted by several organizations and entrepreneurs, and our members have explored a range of different paths for facilitating measurement of sulphur emissions. It's early days, and the outcomes are not certain, but these are important steps to support technology development."

A growing group of companies
The Trident Alliance is happy to welcome five new members:
Scorpio
Flinter
Solvang
Nordic Tankers
Ardmore Shipping Corporation

This brings membership to a total of 17 companies, representing approximately 7% of the shipping industries global bunker consumption. The member company CEO's have each signed a Statement of Commitment, in which they commit to supporting robust and transparent enforcement of sulphur regulations as well as to comply with said regulations. More companies are in the process of joining, and will be announced as their Statements of Commitment are filed. Membership will remain open to all shipping companies that wish to join.



• European Community Shipowners Association • technology development