Topaz Secures $42M SCB Financing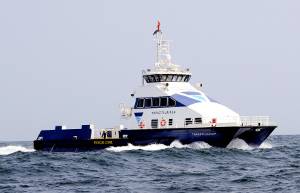 Topaz Energy and Marine announced that it had raised $42m from Standard Chartered Bank, Dubai in support of its fleet expansion plans, taking its total financing raised in 2009 to $150m.

Topaz has contracted over $150m in bank finance in 2009 and the lion's share of the funds have been deployed to support its fleet expansion and modernization program. Although finance available for the shipping sector as a whole is scarce, the OSV space that Topaz occupies is a relative bright spot for banks.

Topaz CFO, Pramod Balakrishnan said "Topaz has a strong balance sheet and comfortably meets its bank covenants which makes financing us a compelling case for the banks. Our overall fleet exposure is weighted towards medium and long-term contracts which helps counterbalance any spot market volatility, providing another level of comfort for the banks. The long visibility and consistent cash flows generated enable our bankers to sleep soundly."

Setting the stage for 2010, Topaz has stated its strategic intent to aggressively pursue growth through acquisitions into geographies of strategic importance to the global hydrocarbon markets. Depressed asset valuations and motivated sellers are likely to provide attractive opportunities for Topaz. The OSV-market globally is characterized by smaller operators and in the wake of the global financial crisis, a certain degree of consolidation is expected.