GFS Storage Tanks Aid Green Energy Growth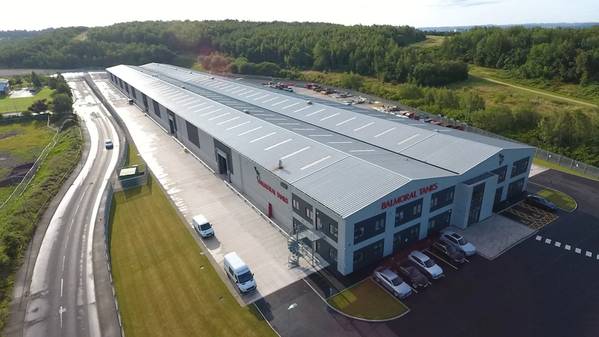 Balmoral Tanks introduced a new range of glass fused to steel (GFS) liquid storage tanks, part of the company's portfolio of storage tanks for the water, wastewater, anaerobic digestion and processing markets.
The development follows a $20m+ investment in manufacturing facilities at its South Yorkshire facility.
"International markets require technology which allows their economy to thrive while being mindful of the impact on the environment," said Allan Joyce, MD at Balmoral Tanks. "Against this background, we have established ourselves as a global player in the design, manufacture and installation of bulk liquid storage tanks to support the anaerobic digestion green energy revolution."
Delivering to the WWT sector in the UK for many years, Balmoral now exports to a significant number of markets that have established a renewable energy sector as part of their future infrastructure plans.
"Bulk liquid storage tanks used in the AD sector require well designed and engineered products. Exporting products around the world demands quality and performance levels of a standard that is built around a zero defects philosophy.
"Achieving such performance levels takes investment, foresight and a willingness to believe in what your market research is telling you", concluded Mr Joyce.