BV Releases Optimum Survey Planning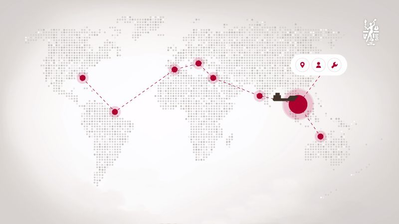 With the release of Optimum Survey Planning (OSP) Bureau Veritas continues to develop more efficient tools to support classification and statutory surveys and audits.
The new application moves planning of surveys from a reactive to a proactive approach, providing a recommendation of the most convenient date and place to perform the needed surveys.
This increases efficiency and convenience for the managers of ships requiring surveys – saving time, money and reducing any impact on ship operations.
The application is embedded within VeriStar Info, BV's client portal, and is available on both desktop and mobile versions.
The benefits of OSP include:
Proactive notification of optimized survey times and locations to ensure that the proposal includes availability of appropriate surveyor expertise where and when needed
An optimized survey and audit scope proposal
Visibility on the status of the request at any time, until the report is available
Additional information on the ports, including information on BV approved service suppliers in each port thanks to the direct link with the BV application, Approval Explorer
The new application stands out from alternatives, providing real data of test completion evidence, not just photographs and video recordings.

The anticipated next steps as the DP Digital Survey tool evolves will include: increased automation of the survey process; improvements in the survey process; and the ability to establish a continuous DP survey framework allowing detailed, and continual, remote monitoring.

As part of this innovative approach, Bureau Veritas is working with CLS, a subsidiary of the French Space Agency (CNES), to forecast the ship routes as an alternative to manual ship route booking by the client itself, making the process even more efficient.



• Bureau Veritas