New Program Improves Used-vehicle Export Process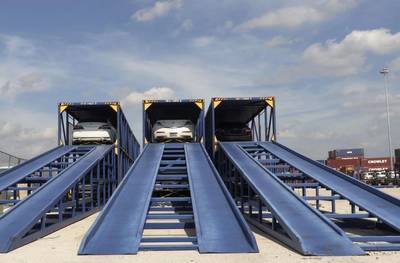 A pilot Vehicle Validation Export Process Program that kicked off in Florida earlier this month allows shippers to submit original vehicle export documentation electronically instead of delivering physical copies to a local customs trade office.

The automated program, which is the first of its kind anywhere in the country, was launched with the help of Crowley Maritime Corp. and is currently being offered in Port Everglades, Fla. to exporters shipping used vehicles from South Florida to destinations throughout the Caribbean, Central America and beyond.

Crowley, a critical player in developing the test program, said the program offers several key advantages.

First, it offers exporters the ability to skip in-person visits to the trade office in Port Everglades to deliver original vehicle export documentation – a time-saving efficiency that ensures faster document processing and reduced shipment times by around a day. Now, shippers can submit digital copies online any time of the day or night for faster review, processing and approval.

Digital copies also mean that exporters are no longer required to make multiple copies of documentation per vehicle being shipped, since the files can be provided electronically.

"The convenience of this program for all parties involved can't be overemphasized. It goes without saying that offering an automated, online program for exporting used vehicles is a major trade advantage for South Florida," explained Crowley's Nelly Yunta, vice president. "This effort is the result of years of hard work, and it is our hope that it will be a successful experience that has long-term value."

"Crowley consistently positions itself on the leading edge of innovative and modernized business processes that allow the shipping line and its customers to work more efficiently," said Steven Cernak, chief executive and port director, Port Everglades. "In Fiscal Year 2017, 42,553 TEUs of vehicle cargo were exported at Port Everglades. This new program will allow Port Everglades to further develop the market."

The pilot program is expected to continue through at least March, when it will be considered for further implementation in Port Everglades and potentially other locations.

• Caribbean • Central America • Crowley Maritime Corp.