PowerCon to Supply Shore Power for Cruise Port Amsterdam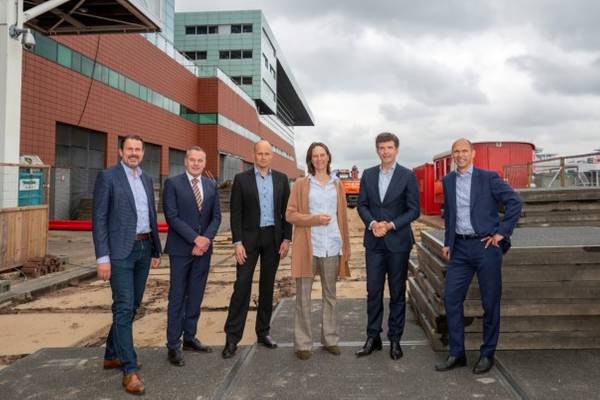 The Port of Amsterdam has awarded a contract to PowerCon and subcontractor BAM for the installation of shore power systems at Cruise Port Amsterdam (CPA).
The project has received subsidies from both the Ministry of Infrastructure and Water management and the European Commission.
It is expected that as early as 2025, 75% of the sea cruise ships in Amsterdam will be suitable for connection to shore-based power. These are mainly newer ships or ships that have already been adapted because of the new European legislation that makes the use of shore power for sea cruise mandatory from 2030. This will prevent exhaust emissions from generators of river and sea cruise while staying at CPA in the future.
"Because of the central location of the cruise port, in a busy part of Amsterdam, we wanted to reduce emissions here earlier than the legislation requires us to do," the port said in a statement. "In particular, this involves the reduction of CO2 emissions. By offering shore power at Cruise Port Amsterdam, we are contributing to the goal of the city of Amsterdam of being climate neutral by 2050 and to the European Green Deal."
In addition to ensuring that the sea cruise on the quay must be emission-free by 2030, the port is working to ensure that all shipping must be emission-free in the Amsterdam port by 2050.
The port said it is also investigating whether the shore power and infrastructure can be used in additional ways when there are no seagoing cruise vessels moored, for example, as a charging point for bus and coach transportation. The port said initial analyses "show great opportunities".