Port of Galveston to Co-pilot Shore Power Project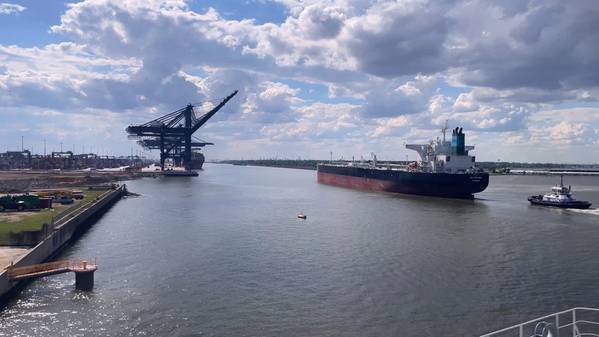 Galveston Wharves has been awarded a $1 million grant for a shore-power pilot project in partnership with Texas A&M University at Galveston to reduce emissions from cargo shipping operations.
Funded by the Texas Commission on Environmental Quality (TCEQ), the pilot project will include establishing an onshore electricity microgrid to provide a clean portable power source to a docked ship as an alternative to using the ship's diesel-fueled auxiliary engines.
The project study team will evaluate the microgrid's feasibility, environmental impacts and operational data such as energy consumption and power production efficiency. The project is expected to be implemented in 2024 and completed in 2025.
"Improving air quality is one of our top environmental goals as a Green Marine-certified port," says Rodger Rees, Galveston Wharves' CEO and port director. "This grant will boost our objective to offer clean shore power to cargo ships calling at the Port of Galveston."
Green Marine certified since 2021, Galveston Wharves joined the environmental certification program to help the port identify and implement best practices, manage environmental initiatives, measure progress, and strive for continuous improvement.
The pilot project's grant was awarded through TCEQ's Texas Emissions Reduction Plan (TERP), which offers grants to people and businesses to reduce air emissions by upgrading to newer, cleaner technology and retiring outdated vehicles and equipment.