Lankhorst Appoints Commercial Director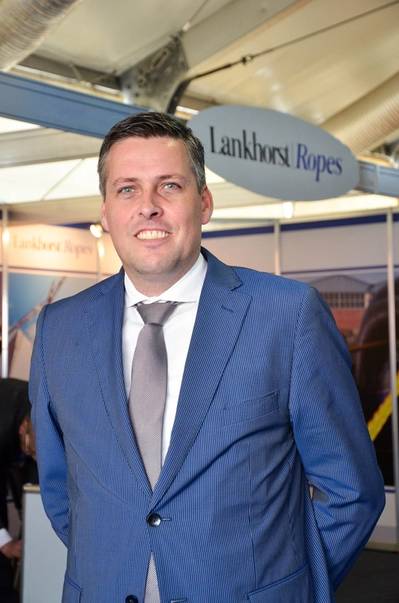 Maritime and heavy lift ropes company, Lankhorst Ropes, has appointed Mark Pieter Frölich as commercial director for Lankhorst Ropes USA.
Based in Philadelphia, Frölich will head the development of Lankhorst Ropes' sales in the maritime and offshore markets in the United States and Canada.
Lankhorst Ropes is part of Kansas based WireCo WorldGroup, a steel wire and synthetic ropes maker. Previously regional manager for Lankhorst Ropes in the Middle East, Frölich has spent the past seven years successfully founding and growing the WireCo WorldGroup branch office in Dubai. Frölich is a mechanical engineer by profession with over 12 years' experience of maritime ropes with European and Middle Eastern shipping and oil and gas markets.
In the United States and Canada, Mark Pieter will be responsible for establishing the local commercial and technical support office for Lankhorst Ropes' customers, working in parallel with Phillystran, a leader in custom engineered fiber ropes.
In the industrial, mining, utility, oil and gas, and marine industries, Frölich is also working with Lankhorst Ropes' strategic partner Precision Tension Solutions (PTS) based in Houston. PTS designs and customizes high performance synthetic ropes with complimentary rigging components for their respective clients.
Founded over 200 years in The Netherlands, Lankhorst Ropes is a leading supplier of fiber ropes to the maritime (global and inland waterways), oil and gas, and cranes market. It has stock points in: Houston, Philadelphia, Rotterdam, Singapore, Dubai, Panama, Fujairah and Durban, South Africa.