Kuosa Named CEO of NAPA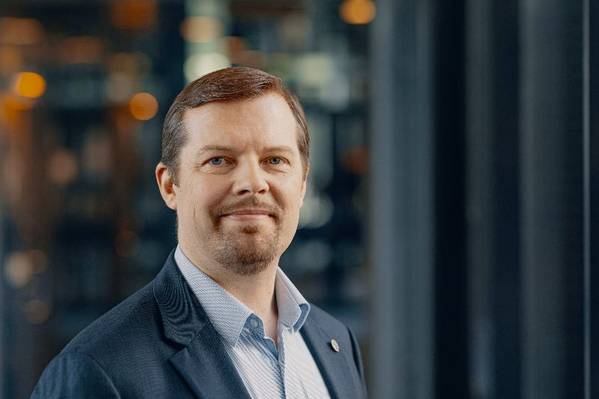 Maritime software, services and data analysis provider NAPA announced the appointment of Mikko Kuosa as Chief Executive Officer. Kuosa assumes the position from Ilmo Kuutti, who served as CEO of NAPA Group for three years. Kuutti continues as an Advisor and a member of the NAPA Board of Directors.
Mikko Kuosa, who joined NAPA in 1999, holds a master's degree in Naval Architecture from Helsinki University of Technology, Finland. Since joining, Kuosa has taken on various leadership positions at NAPA. In his most recent role, Kuosa held a position of an Executive Vice President for NAPA Design Solutions, and before that, he was heading NAPA Technology as a Vice President, Technology.
Kuosa commented, "Three years ago, we re-structured NAPA and became a self-managed organization. Removal of hierarchical organization meant that the teams and individuals became more autonomous in their working practices, free to utilize their capability in full, and make decisions. It wasn't always a simple or straightforward process - but the results speak for themselves. The year 2019 resulted in record-high revenue and customer satisfaction. Also, employee satisfaction and engagement improved significantly. The results highlight the talent and professionalism of our staff. By creating three business units that better reflected our specific domain expertise and increased customer focus, we are now making the marine industry's technology-enabled future a reality. NAPA is in a prime position to enable the digitalization of the maritime industry, ensuring its efficiency, safety, and sustainability for years to come. We have a strong foundation, and I am enthusiastic about continuing my NAPA journey in a new role with our excellent, committed people."