JAXPORT Unveils New Logo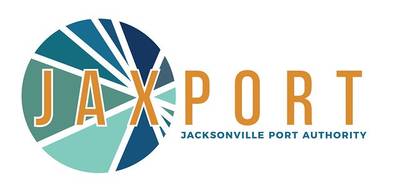 The Jacksonville Port Authority (JAXPORT) unveiled its new brand today to more than 350 transportation industry professionals from across North America at the JAXPORT Logistics and Intermodal Conference in Ponte Vedra Beach, Florida.
JAXPORT reimagined its brand with a new logo, new website and updated social media, positioning the Florida port as a premier, global gateway that delivers a world-class customer experience.
The new logo reflects JAXPORT's worldwide trade lanes including connections with Asia, Africa, the Caribbean, Europe, Middle East and South America; as well as Jacksonville's strategic location at the crossroads of the nation's rail and highway network. JAXPORT offers shippers connections to 140 ports around the globe. Port terminals integrate with three U.S. interstates, on-dock rail, 40 daily train departures, more than 100 trucking firms and dozens of ocean carriers.

JAXPORT's brand refresh was managed and produced by port staff.