Ince & Co Advises on Floating Storage and Regasification Unit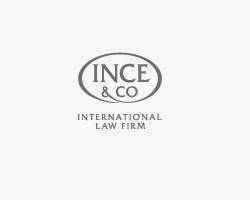 Ince & Co advised long standing client Golar LNG Energy (Golar LNG) on the successful completion of an 11-year time charter party (TCP) for the provision of a Floating Storage and Regasification Unit (FSRU) and associated mooring to PT Nusantara Regas (PTNR), a joint venture between Indonesian energy companies Pertamina and PGN, for Indonesia's first FSRU terminal in West Java. The regasified LNG will be supplied by PTNR to Indonesia's state owned electricity company PLN as a replacement for high speed diesel.

The firm advised Golar LNG on the initial stages of the project, from the tender process through to entry into the TCP. This enabled Golar LNG to commence (i) the procurement process for the conversion of the LNG Carrier "Khannur" into an FSRU and (ii) the engineering, design and procurement process for construction of the associated mooring for this high value project. Advice was provided to the Golar LNG team in three jurisdictions; London, Oslo and Singapore.

Ince & Co partner, Jonathan Goldfarb, commented: "We were delighted to assist Golar LNG with the first floating regasification project in South East Asia. This is an exciting development, not only for Golar LNG, but the industry as a whole and solidifies Golar LNG's position as one of the leading players in this field. Our international reach and deep understanding of the industry contributed to the successful completion of the project."

The team was led by London based partner Jonathan Goldfarb. Jonathan was assisted by partner Will Marshall and associates Ina Gueorguieva and Victoria Ogden. Ince & Co Singapore led by partner Denys Hickey, Head of the Energy & Offshore Group for the Asia Pacific Region, assisted with the transaction.
Source: Ince & Co