IMarEST's MLA College Partners with BAU Global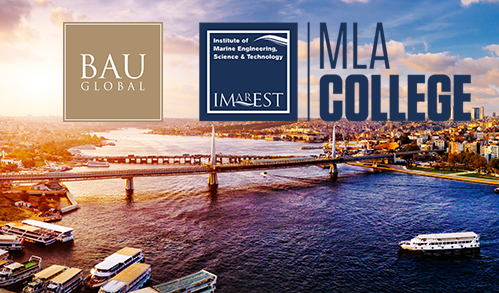 The Institute of Marine Engineering, Science & Technology (IMarEST)'s education arm - MLA College - is partnering with BAU Global Education Network to deliver more marine distance learning to a wider audience around the world.
BAU Global subscribes to an ethos of education without borders and comprises universities, schools and liaison offices across 4 continents. The organisation offers nearly two hundred school and higher education programs in a variety of disciplines, which are not only accredited by a professional organisation, but highly ranked within their respective countries.
MLA College's courses in marine engineering, hydrography, oceanography, meteorology, navigation and sustainable maritime operations will go a long way to enrich the marine syllabus being offered on what is a truly global curriculum.
The two organizations are well matched in their principles, holding educational excellence, ethical professionalism and sustainability as their chief aims when it comes to providing learning and development.
Students on any MLA College course benefit from complimentary IMarEST membership for the duration of their studies, to support them in their professional development and ensure they have the skills they need to embark on the next step in their career.