Hamilton-Oshawa Port Authority Looks to Atura Power for Green Hydrogen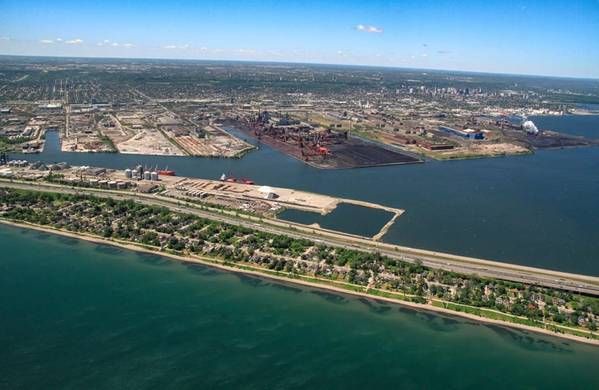 Hamilton-Oshawa Port Authority (HOPA) announced it has entered a memorandum of understanding (MOU) with Atura Power to acquire green hydrogen as it seeks to support the growth of clean energy and reduce its carbon footprint.
Around the world, ports are playing an increasingly important role in decarbonizing transportation, industry and power generation.
HOPA—the largest Port on the Great Lakes, operating multi-modal transportation facilities in Hamilton, Oshawa and Niagara—has been investigating the use of green hydrogen to decarbonize its operations and that of its customers. The purchase of hydrogen from Atura Power would provide a reliable and sustainable source of fuel across the port network, HOPA said.
"HOPA Ports is committed to being a leader in sustainability and reducing our environmental impact," said Ian Hamilton, president and CEO of HOPA Ports. "We are eager to explore the potential of using hydrogen to power our operations and are proud to support the growth of renewable energy in Ontario."
When complete, Atura Power's Niagara Hydrogen Centre (NHC) will be Ontario's largest green hydrogen facility, using a 20-megawatt electrolyzer system to support the development of Ontario's hydrogen economy. It is expected to be operational in 2024.
"Atura Power is uniquely positioned to lead low-carbon hydrogen production and help decarbonize Ontario's broader economy," said Shelley Babin, president and CEO of Atura Power. "We look forward to working with partners like the Hamilton-Oshawa Port Authority, who are leading the marine industry towards environmental excellence."