NYK Gives Students a Glimpse Inside PCTC Apollen Leader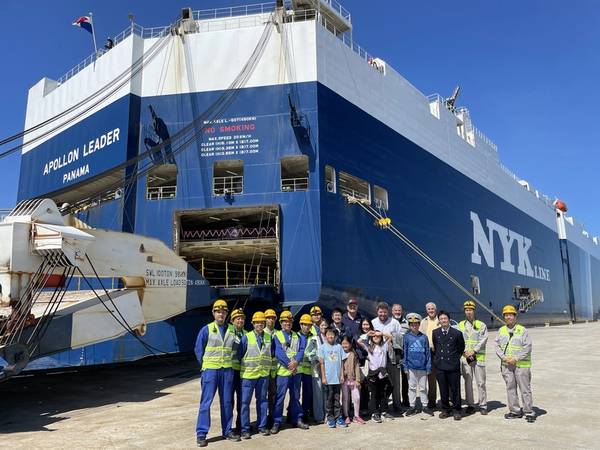 To help foster interest and understanding of the maritime industry in the 'next generation,' earlier this week NYK welcomed students and parents from the Jacksonville Japanese School to board Apollon Leader, a pure car and truck carrier (PCTC) that was moored at the port of Jacksonville.
The Jacksonville Japanese School opened in 2011 in Florida for children who can speak and understand Japanese at their appropriate grade levels, regardless of nationality, in addition to adults who have an interest in the language and culture. Since 2017, the school has received assistance from the government of Japan.
The ship tour was made possible through a partnership between the Honorary Consul of Japan in Jacksonville and a 54 year veteran of the Maritime Industry, Roy Schleicher, and NYK. On the day of the tour, JAXPORT (the Jacksonville Port Authority) assisted with the use of their tour bus and approvals to enter the terminal. Then Schleicher and the eight guests boarded the ship and were escorted by NYK staff. 


Apollon Leader Main Particulars
Length, o.a. / 199.99m
Breadth / 32.26 meters
Gross tonnage / 60,213 tons
Number of cars loaded / 6,341
Year of Built / 2008
Flag / Panama
Ship management / Mitsubishi Ore Transport Co., Ltd.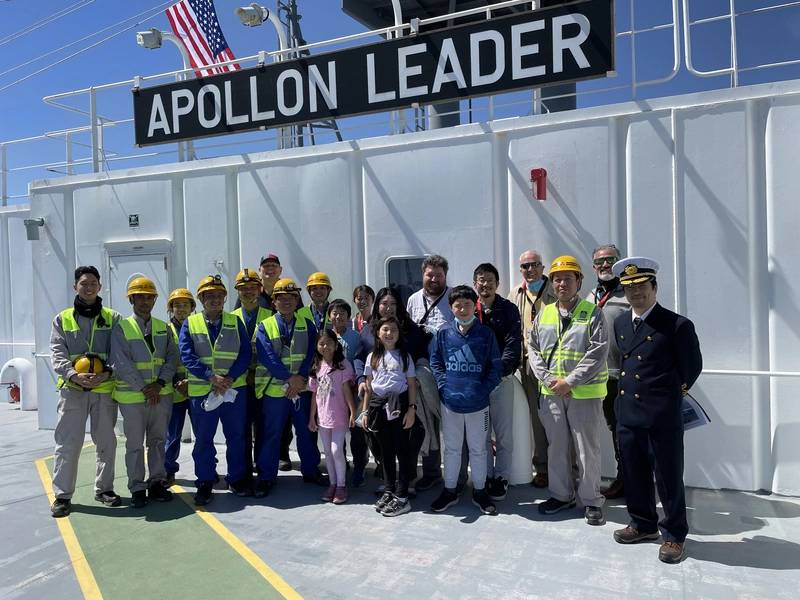 Image courtesy NYK