CMA CGM Braced for Weaker Profit Before Demand Picks up in 2024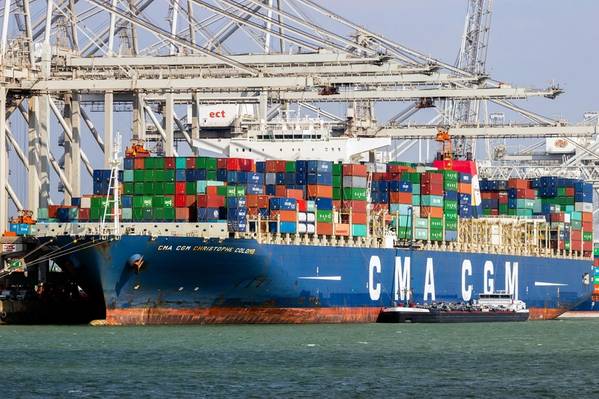 French shipping group CMA CGM expects container freight demand to improve from next year but the group's profits will continue to ease this year as a slump in freight rates from record highs and a weak economy weigh on results, it said on Friday.
The company, privately controlled by the Saade family, reported a second-quarter net profit of $1.3 billion, down from $7.6 billion in the year-earlier period and from $2.0 billion in the first quarter. It expects the first quarter to have been its most profitable this year.
CMA CGM is among shipping firms to have posted record profits last year after the COVID-19 pandemic triggered a rush in maritime transport, and the group has poured its earnings into acquisitions to expand its logistics business and enter the media industry.
"It is a progressive landing process, in line with what we expected and we continue to manage our activities in the context of a low global demand," CMA CGM Chief Financial Officer Ramon Fernandez told reporters during a call. "We should see a progressive rebound from next year and in 2025," he added.
Fernandez noted that international freight rates had stabilized in the past weeks SCF-IDX-SSE and that the company had raised some prices from Aug. 1.
The logistics operations of conglomerate Bollore, which CMA CGM agreed to buy earlier this year for an enterprise value of 5 billion euros ($5.5 billion), are expected to join the group early next year, Fernandez also said.
(Reuters - Reporting by Sybille de La Hamaide; Editing by Susan Fenton)