Ryan Blythe
Executive Director, Georgia Trade School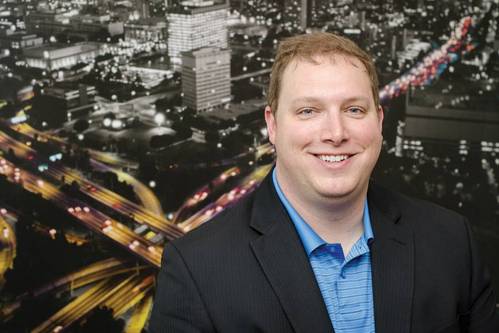 What is the biggest issue facing HR managers at shipyards today? Is it recruitment, training, retention – or all three?
I work in welding education but many of my graduates work in shipbuilding. The biggest challenge is that my students come primarily from the Atlanta Metropolitan area and they have to make a significant cultural change to work in the smaller towns that surround shipyards. Some make the adjustment more successfully than others. The primary reason we see welders returning to Georgia is not their view of the employer or their welding skills not being at a suitable level but instead their inability to find a strong work/life balance. We train by design a very young group (18 to 22 is our primary demo) and they place a premium on work life balance. 

When talking to current or prospective employees, what are the top three things that are important to them when deciding where to apply for work?
They want to feel like they are part of a great team, they want to feel like their work matters, that they are part of an organization that values them and that the end product they weld makes a difference in our country's infrastructure, economy and national security.  One of the mistakes too many employers make is using the "candy" alone to attract top talent. Instead of focusing so much energy into traditional employer benefits, management needs to build a culture that is so powerful their employees will not leave for another yard that offers slightly higher pay. 

A goal of the shipyard industry has been to not only standardize shipyard education, but also to create a credentialing system that would assure employers of what they are getting. How is that effort progressing?
We are one of the few schools that do not participate in NCCER. We have chosen to use our own curriculum based on the experiences that our staff have and what employers in a range of industries from Shipbuilding to Manufacturing have asked for. Our goal is not to simply train a welder to pass a certification exam but to ensure that their skills can be repeated in a variety of environments. 

In terms of your workforce, would you characterize it as mature (or long term) and do you anticipate significant attrition due to retirement in the coming five to ten years?
I can answer this from a unique perspective because I serve on the "Go Build Georgia Advisory Council" and tour our state's employers and technical colleges. Universally, from shipyards to construction, manufacturing and energy tell us that the next decade will be incredibly challenging. With the economy improving we are seeing more cranes than ever and businesses expanding or spending capital they had been withholding. The question is will the labor force be strong enough to meet customer needs. If manufacturers cannot produce their products fast enough as a result of workforce problems we are in real trouble. The rail car industry for example has been going bonkers in our state and around the nation as energy developments have lead to a significant increase in the demand for new cars. We hear the wait for cars can be up to two years!! Another factor is insourcing as more manufacturing will be done as Asia's middle class develops and it becomes cost prohibitive to send plants overseas. The question is again will we have the ready workforce to support this change. 

Just one year ago, private shipyards in the United States supported 402,000 jobs and 36 Billion in GDP. At the time, shipyards were facing severe skilled worker shortages. What's the outlook now?
We send more graduates to Ingalls Shipbuilding than any company in Georgia or the United States for that matter. They have been a terrific partner and have invested in recruiting directly from schools. When prospective students tour our school they see banners of ships our graduates built, it is a very powerful impression to make on a young person trying to decide what pathway they want to take.