World's Largest Electric Crane Under Construction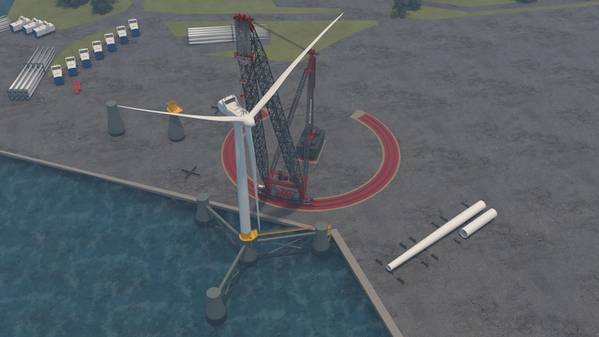 A new electric-powered ring crane being built for Dutch engineered heavy lift company Mammoet is set to become the world's highest capacity land-based crane.
The first parts of the new 6,000t ring crane will soon be delivered to Mammoet's engineering nerve center in The Netherlands. In the months ahead, fabrication and production will continue as it is being readied for its very first project, with delivery scheduled in 2024.
"The introduction of this 6,000t ring crane sets a new standard in worldwide heavy lifting capacity and allows customers to construct heavier and larger components than ever before. With its unrivaled outreach, hook height and lifting capacity, it offers a carbon-free lifting solution that others simply cannot match," Mammoet said.
The new SK6000 crane employs similar design principles and lifting techniques as its predecessor, the SK350. Like earlier models, the SK6000 is containerized, enabling swift mobilization and on-site assembly, providing ultra-heavy lift capacity wherever it is needed.
Mammoet said the new crane has been designed to serve next generation offshore wind farm projects, where greater lift capacity is required to handle components that continue to grow in scale and in weight. In the offshore oil and gas sector, the SK6000 is capable of lifting larger and heavier topside modules, and on land it can help refineries to remove and install larger components.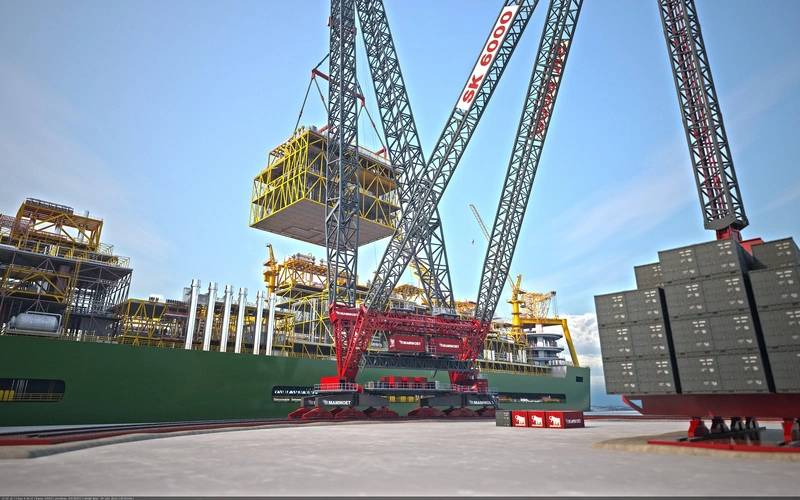 (Image: Mammoet)