Wilhelmsen: Q1 2019 Shows $29m profit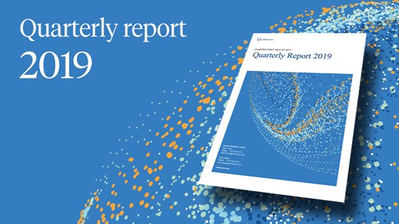 The Wilhelmsen group recorded a $29 million net profit after non-controlling interests for the first quarter of 2019.
Increased share of profits from associates and net financial gains more than offset a reduction in adjusted EBITDA when compared with the previous quarter.
Total income for the Wilhelmsen group was $199 million in the quarter, while EBITDA came in at $34 million. This included a $7 million sales gain. Adjusting for new IFRS 16 accounting standard for leases, EBITDA was $25 million.
Share of profits from associates was $15 million in the first quarter, lifted by increased net results in both Wallenius Wilhelmsen ASA and associates in NorSea Group. Other financials were also positive for the quarter.
At 63%, the Wilhelmsen group equity ratio remained healthy, but was down from 65% at year-end due to implementation of the new IFRS 16 accounting standard for leases.
In its outlook, the Wilhelmsen board "expects a stable development of underlying operating performance, but with normal seasonal variations".
The annual general meeting on April 30, approved distribution of a dividend of $.29 per share, and to authorize the board to declare additional dividend of up to $.29 per share.