KR Unveils Port State Control Mobile App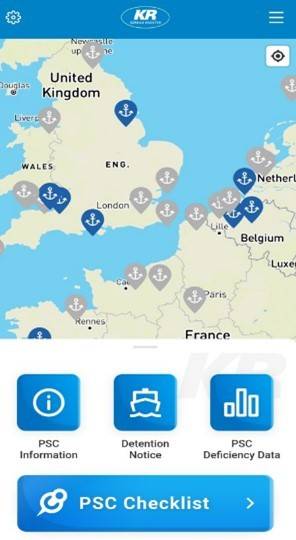 Classification society Korean Register (KR) has launched the 'KR PSC ADVISER' mobile app to help customers prepare for Port State Control (PSC) inspections. The new service is designed to reduce the risk of PSC detentions by providing the latest PSC information in real-time and allowing seafarers to easily keep abreast of PSC checklists with a single app.
Available for both iOS and Android devices and downloadable from Google Play and the App Store, the newly released KR PSC ADVISER is designed to maximize user convenience by displaying the world map as the main screen, allowing users to check the major PSC deficiencies in each region, port by port. Users can search for each deficiency with a keyword by using its Word Search function, KR said.
YOON Boogeun, Executive Vice President of KR Survey Division, said, "As a digital classification society, we have been focusing on advancing our services by establishing an Integrated Survey Center (ISC) and implementing electronic certificate issuance services. The newly launched app was developed to enhance customer convenience and accessibility, and we will continue to do our best to further enhance KR's services."