Trelleborg Discusses Marine Fenders at BTV PIANC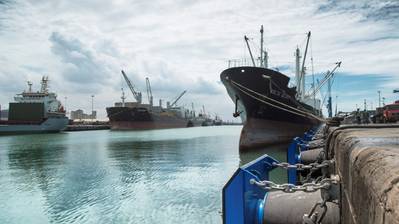 Trelleborg's marine and infrastructure operation will deliver a presentation on marine fender performance verification at this year's Biennial Technical Event (BTV) PIANC conference. The operation is the main sponsor of this event.
Taking place in Singapore from June 11-13, BTV is the most important and prestigious event in the PIANC YP-Com calendar for professionals working in maritime and waterfront infrastructure. YP-Com has developed numerous activities targeted for young professionals with the support of PIANC International and the National Sections.
At the event, Mishra Kumar, Research and Development Director for Trelleborg's marine and infrastructure operation, will discuss the issues that exist with the current performance reporting of fenders by manufacturers, as well as full scale testing on finished products, to guarantee fender performance.
Kumar, who will be speaking on the second day of the event, will share valuable advice with delegates on how they can independently verify fender performance and establish whether the fenders meet project specifications.