GEA's New Transcritical CO2 Refrigeration Technology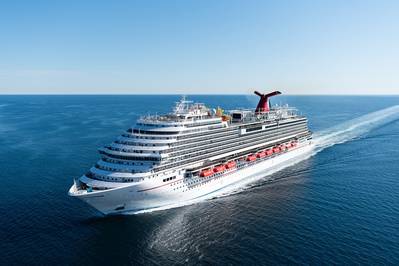 Due to national and international laws as well as voluntary environmental protection measures, more and more environmentally friendly refrigerants are being used in the marine business.
Based on more than 100 years of experience in the refrigeration business, GEA has developed a new, transcritical CO2 technology especially for use on seagoing vessels. Interest in this technology is growing steadily. GEA signed a contract last year with P&O Cruises, part of Carnival Corporation & PLC, the world's largest commercial cruise ship operator, for its new transcritical CO2 refrigeration technology. The environmentally friendly refrigeration technology has already been installed on board the Arcadia, a 2,000-passenger ship from P&O Cruises, where it provides energy-efficient refrigeration for all the ship's food and beverage refrigeration systems. Further orders for its transcritical CO2 refrigeration technology have now been received by GEA for two new cruise ships to be built in China and for a Dutch fishing trawler, the second largest in the world.
Environmentally friendly refrigeration technology for cruise ships built in China
In May 2019, GEA signed a contract for transcritical CO2 refrigeration technology with Shanghai Waigaoqiao Shipbuilding (SWS), China. SWS is a subsidiary of China State Shipbuilding Corp (CSSC). SWS is building the first two cruise ships ever built in China. They will work for the new Chinese brand CSSC Carnival Cruise Shipping Ltd., which is part of the world's largest commercial cruise company. The agreement between GEA and SWS provides for the supply of energy-efficient refrigeration and freezing for all food and beverage refrigeration equipment on two cruise ships. The first 133,500 GT ship will be delivered in 2023.