Sustreanu Named COO of FleetPro Group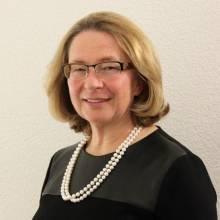 Christine Sustreanu will join FleetPro Group June 1, 2015 as its new chief operation officer (COO), the company announced in a press release.
Sustreanu, who presently serves as general manager at Uniworld Boutique River Cruise collection, will replace Robert Heijlands, cofounder and COO of FleetPro, who decided to resign when handing over the COO role to Christine Sustreanu.
"Robert Heijlands has been instrumental in the successful growth and high client satisfaction of former River Advice, currently FleetPro," said Robert Straubhaar CEO of FleetPro Group.
"Christine comes to us with a wealth of hospitality and executive management experience," Straubhaar said. "Her wealth of knowledge, eye for detail and product execution, as well as her management strength, will be a valuable asset for our company."