Singapore Named Best Global Seaport at AFLAS Awards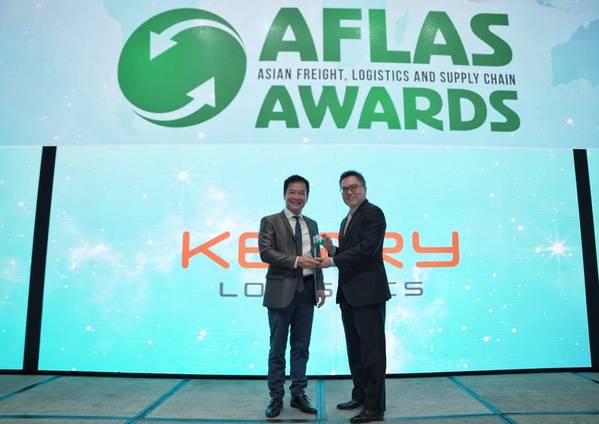 The Port of Singapore has been named the "Best Global Seaport" for the third consecutive year and the "Best Seaport in Asia" for the 35th time at the 2023 Asian Freight, Logistics and Supply Chain (AFLAS) Awards.
These accolades recognise the contributions by the Port of Singapore serving as a key node in the global supply chain and Singapore's leadership in driving maritime decarbonization and transformation.
The annual AFLAS Awards is organised by freight and logistics publication, Asia Cargo News, to honour leading service providers in the supply chain community for demonstrating leadership as well as consistency in service quality, innovation, customer relationship management and reliability. Winners were determined by votes cast by readers of the publication.
"Singapore is honoured to be named the Best Global Seaport and Best Seaport in Asia. These awards are the result of the shared effort and strong collaboration between the government, industry, unions and workers. We will continue to grow our port as an efficient, sustainable and trusted node in global supply chains," said Chee Hong Tat, Acting Minister for Transport and Senior Minister of State for Finance.
"These awards are testament to the partnership and collaboration between Maritime and Port Authority of Singapore (MPA) with industry and international partners, the research and enterprise community, as well as unions. MPA remains committed to fostering an environment that encourages enterprise, innovation, and talent development. We will continue to work with our partners to enhance Singapore's connectivity, advance digitalisation efforts, and accelerate the decarbonisation of international shipping in line with the 2023 IMO strategy on reduction of GHG emissions from ships," said Teo Eng Dih, Chief Executive of MPA.